Argh! 3 simple methods for deleted file recovery in Windows
27 May 2014 by Ben Lloyd
What happens when you accidentally delete a file? What is the best way to get it back? Here are few things simple things to try first:
1. Check the Recycle Bin
Normally, everything you delete goes into the Recycle Bin. This is a special holding area that gives you a second chance to recover data before it is deleted permanently. You can find the Recycle Bin on your computer desktop.
Double-click the icon and you will see everything you have deleted since the Recycle Bin was last "emptied". Simply click on the file you want and then click Restore this item – the file will then be copied back to where it belongs.
Just bear in mind that if you don't empty the Recycle Bin very often, there could be quite a few files to sort through.
2. Check the file location
If you cannot find the file in the Recycle Bin, the file may not have been deleted at all. The next step is to search your computer thoroughly for the missing document:
Click the Start button and type part of the file name into the Search box: NB: The system will begin searching as you type
If the file you want is not listed, click the See more results text at the bottom of the list:
Another screen will pop-up that displays more details of the files listed. Again, your missing file may not be listed but again, there's still no need to panic. Scroll to the bottom of the list to the section labelled Search again in: and click the Computer button
The search will now be repeated across your entire computer. Of course, this may take quite some time if you have lots of files. Hopefully the missing file will turn up this time:
3. Using a file recovery software tool
If the file is not in your Recycle Bin, and you can't find it by searching, then it has probably been deleted completely. Unfortunately Windows does not come with a built-in tool for file recovery.
You can still recover your deleted file
, just look for a reputable file recovery programme like
Ontrack EasyRecovery
to search for and undelete the document.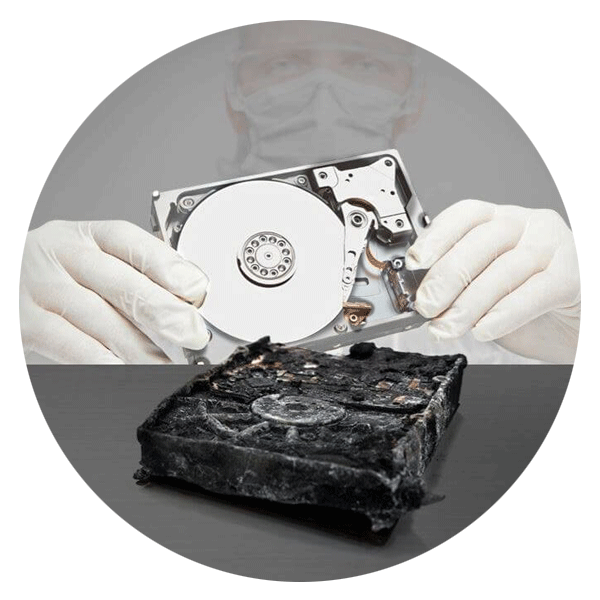 Call for Immediate Assistance!