Data Recovery from Physically Damaged or Dropped Devices
Whether your device has been accidentally dropped or subjected to physical damage during a natural disaster event, the resulting data loss can be catastrophic. With 35 years of recovering from all types of data loss, no matter the extent of physical damage, Ontrack's experts are well equipped to help you get your data back.
Successful data recovery from any physically damaged device.
As the world's leader in data recovery, our R&D team is equipped with the knowledge and ability to address your data recovery needs in the event of drops or physical damage, no matter the device or make and model.
Ontrack Australia recovers data from devices that have been dropped or physically damaged, including:
Ontrack's engineers are trained to provide services for physically damaged devices as quickly as possible by implementing a simple 4-step data recovery process:
icon
Consultation
Customer service representatives are available 24/7 to provide data recovery consultations and a written quote estimation for your physically damaged device.
icon
Free Evaluation
Ontrack's experts will recommend the best data recovery solution after reviewing your physically damaged device. They will also follow up with a fixed-price quote and an outline of service levels and delivery schedules to help get your data back as quickly as possible within your time frame.
icon
Data Recovery
Once approved, your data will be recovered based on the service level you've chosen. You will be provided with a link to our secure portal, which allows you to track your data recovery status and view recoverable files.
icon
Data Return
Once data has been recovered from your physically damaged device, we'll send it back to you saved on an encrypted external drive via next day delivery.
What should I do if I have lost data due to physical damage?
Losing crucial data can be devastating in any case, but there are a few tips to keep in mind to lessen the possibility of additional damage when you've experienced data loss from physical damage.
Don't turn your device on.
It's best to leave your device powered off if you suspect severe physical damage. If it has already been turned on and you hear a ticking sound, turn it off immediately.

Avoid any attempts to dry any damaged devices that have also become wet.
Drying out physically damaged devices that have been subjected to water damage could lead to further data loss due to corrosion. In instances where your device may have been exposed to water after being dropped or otherwise physically damaged, it is best to send it to a data recovery professional for further evaluation.
Contact a professional data recovery expert, immediately.
Truth be told, recovering data from damaged devices requires a unique set of skills. In cases where media has been dropped or experienced other accidents that result in external damage, it's best to trust the experts with recovering any critical data
Consider any available back up data.
Having data readily available can make all the difference when it comes to drops or physical damage, so it may be helpful to proactively create a recovery plan. It's also important to remember that there's no time like the present to back up your data. A good backup strategy is a fail-safe way to ensure that all is not lost should your devices become severely damaged during a physical accident.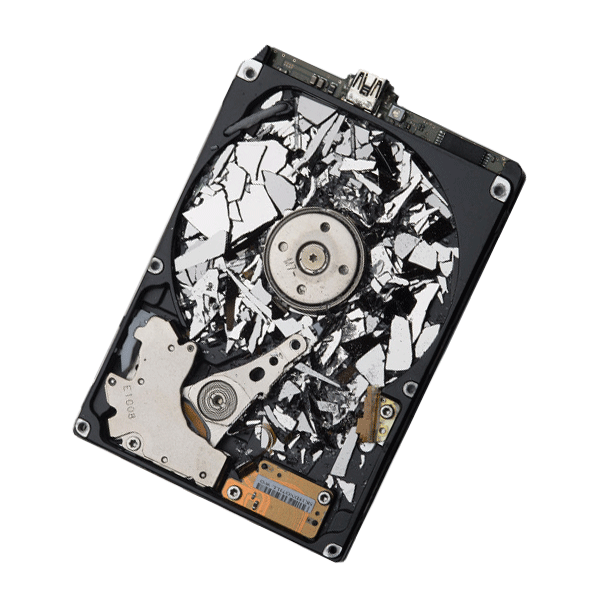 They don't call us the world leader for nothing. Join over a half million people and businesses who have trusted Ontrack to recover their data.