We are the

oldest

data recovery company
Ontrack began its journey in 1985 in the software industry. The first product produced by Ontrack was the Disk Manager®, a software programme that made the process of installing a computer hard disk much easier. The software's success led the company into the business of recovering data from damaged hard disk drives. Ontrack performed the world's first successful data recovery in 1987 and we've been expanding our data recovery capabilities ever since. Many of the employees who worked on our first data recovery are still with us today, and these individuals' quest for knowledge and persistence in problem-solving have built Ontrack into what we are today, the world's most technologically advanced data recovery company.
We are the

largest

data recovery company
Ontrack has 17 data recovery laboratories around the world which are equipped with state-of-the-art data recovery tools. Every year we handle 50,000 data recovery jobs worldwide. Being a global company means that if a local engineer encounters a system they've never seen before, any of our 200+ engineers around the world can be contacted to find a quick solution. So not only are we the largest data recovery company, our ability to share expertise and find innovative solutions make us the most experienced data recovery company. Ontrack provides you access to the best engineers and tools in the world when it comes to resolving your data loss issue.
Unparalleled

skills in enterprise recovery
The cost to an enterprise can amount to millions of dollars if they are unable to access important data for business operations. To address those data loss events when they occur, we provide data recovery solutions worldwide and complete over 2000 RAID recoveries each year. In addition to over 30 years of experience in data recovery, we are also one of the few data recovery companies which continue to invest heavily in research and development, setting us apart from competitors in our range of bespoke solutions to data recovery problems.
What sets us apart from our competitors is our patented proprietary technology in remote data recovery. Thanks to RDR, data recovery work can be performed remotely through a secured connection between your computer and Ontrack's system, meaning that in some cases your data can be recovered in as little as an hour. We also conduct a risk-free recovery. All repairs and recovery work are completed in a virtual layer on top of the storage, so there's no risk of causing additional damage by completing incorrect rebuilds on live systems. This is a huge risk when engaging lower-end Data Recovery providers who may attempt to rebuild/repair "in place".
Ontrack is also unique in the industry with our ability to provide custom development solutions. We call this "JIT" recovery. JIT stands for "Just In Time". It means that our development team can make changes to our tools on the fly to accommodate custom problems, new data storage systems and changes to third-party file systems. It's a development capability that sets Ontrack apart from other data recovery companies that just buy fixed data recovery tools off the shelf.

The last decade has seen an increase in various ransomware. We track more than 270 different types of ransomware in order to monitor the developments and changes in these threats in real-time. This provides us with knowledge and experience, leading to a higher probability that we will recover lost data. We also offer a specialised collection of proprietary tools to recover data encrypted by ransomware.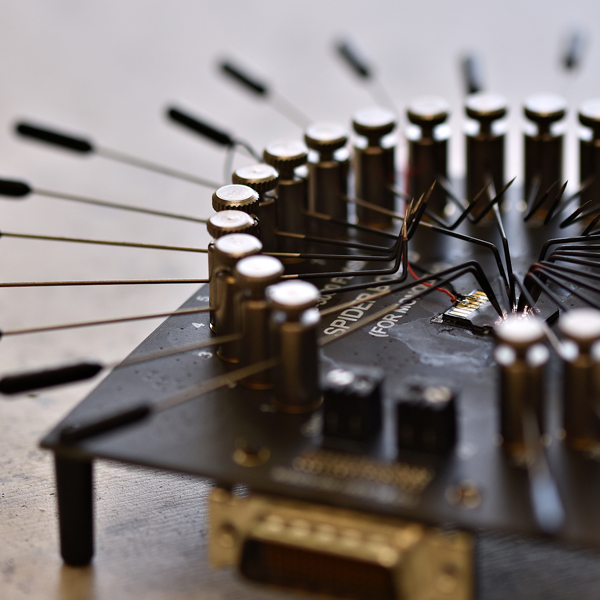 To complement our data recovery skills, we also offer Email extraction, Tape solutions and Data destruction so that our services span the entire data management lifecycle and we are able to fulfil our mission of solving complex data challenges for our clients around the world by leveraging our proprietary software and innovative technology-based solutions.
Partners

with major global software and hardware companies
Most data storage device manufacturers do not have the specialist skills required to recover data from a failed device. You'll often find them partnering up with trusted data recovery companies to provide their customers with data recovery services.

Ontrack is partners with major software and hardware companies around the world like Apple, Dell, Microsoft, Western Digital and Toshiba. We are also recommended by highly technologically advanced companies like VMware and NetApp. This is a testament to the trust, reputation and respect we have gained in the industry over the years.

By being partners with these major brands, it means that our engineers are constantly up to date with the latest technology. Furthermore, we have quick access to replacement parts meaning that not only can we secure a high recovery rate but we can recover your data that much faster.

Our growing list of technology partners ensures that we continue to deliver the best-in-class solutions and support to businesses and consumers around the world.
We understand that data recovery can be a stressful process. We do our best to ensure that the process is smooth, safe, transparent and what's more affordable to make your data recovery experience as painless as possible. In addition to having access to world-class data recovery solutions, our customers enjoy the following benefits:
Advanced Security: Ontrack's data centres and Certified ISO-5 Class 100 Cleanroom feature multiple layers of security and safety devices to protect the integrity of critical data, including 24x7 monitoring, redundant power and cooling systems, secured access requiring a unique PIN or biometric reading, and secure storage for media and evidence.
Affordable Pricing: Ontrack provides outstanding service and very competitive rates for data recovery. Rather than quoting unrealistically low prices online that change once you send us your device, we offer our customers a free evaluation* in order to provide an exact fixed price quote for your data recovery. The fixed price quote is guaranteed, and will never increase later in the process. At Ontrack we offer a "No Data, No Fee" policy for the vast majority of our recoveries, so you will never be stuck paying for recovery unless you are happy with the final result.
*T&C apply
Easy Process: After your free consultation with one of our data services representatives (DSR), we offer free return shipping and in most cases, we offer a free evaluation of your device. What's more, you only pay after you received the evaluation and fixed quote. With a choice between three service levels including 24/7 emergency service and device drop-off locations throughout the country, we've got you covered. Our friendly DSR will keep you informed every step of the way and you'll also receive a secure job portal with constant job updates.
DIY Recovery Option: For customers who are looking for a quick and cheaper option, Ontrack has its own brand of data recovery software. If your device is still working with no physical damage, attempting a recovery yourself is possible by using data recovery software. Our software supports recovering files from any kind of storage media.