5 songs for erasing data
23 February 2018 by Mikey Anderson
How organisations erase data is almost as important as how they store it. Companies spend lots of effort, time and money painstakingly protecting data throughout its lifecycle, but when it comes to end-of-life data and devices the same level of attention is rarely achieved.
Whilst data erasure is a very important topic that your organisation should certainly be focusing on as part of your data retention and disposal policies, in this post we'll be taking a step back with a little help from our trusty data storage jukebox.
As is customary when engaging with our satirical data storage music machine, here's a quick rundown of some essential materials you'll need when reading this post:
A beverage of choice (we'd recommend a nice strong brew)
Something to snack on (biscuits are top of our list)
Somewhere to put your feet up (your desk is preferable, but a strategically built tower of erased hard drives will score you bonus cool points)
Ready? Then let us present to you our top 5 songs for erasing data from storage devices.
1. A Little Respect – Erasure
"Give a little respect to me."
First up, this 1988 hit from the aptly-named Erasure. Unlike 1988, a time when you felt lucky to have a grand total of 20MB capacity on your Prairie Tek 220, today's devices store comparatively huge amounts of data, all of which needs erasing properly when it reaches the end of its life.
The repercussions of not erasing data properly can be severe, especially on the financial side when the GDPR arrives. The clue is therefore in the title folks - make sure you give the process of erasing data the respect it deserves to avoid hefty fines and damage to your reputation.
If you think that means simply 'deleting' your data, or formatting your device, then think again…
2. I'm Still Standing – Elton John
"And did you think this fool could never win, well look at me, I'm coming back again."
Let's hop back five years to 1983 and this hit from Sir Elton. This one is simple; it's the song that your data is singing very loudly from the rooftops if you think that simply pressing 'delete' or formatting your device will safely remove all your data.
To get rid of your data properly you need specialist software and/or hardware to get the job done and quash your data once and for all, so it never comes back again! Trust us – your data can't sing very well and it'll only cause problems if you let it.
3. Never Gonna Give You Up – Rick Astley
"Never gonna give you up… Never gonna say goodbye."
It seems we can't get enough of the 80's, but it's just as well, as Rick Astley got us thinking – is 'never gonna give you up' your company's attitude to handling data?
After auditing what data your company stores and where (which you should be doing for GDPR compliance anyway), you might find that you're storing legacy data unnecessarily. Whether it's on disk or tape, data storage isn't cheap and it would do your budget/storage space a favour if you were to get rid of everything you don't need. It'll also reduce the chances of a data breach should your business suffer a cyber attack. Two birds!
This should all be covered your data retention policy anyway, but speaking of which…
4. Out of Touch – Hall & Oates
"You're out of touch, I'm out of time".
Whether this corker from Hall & Oates makes you think of December 1984, want to play GTA Vice City or if it just gets you up and dancing, there's an important message to be taken away here; are your data retention and destruction policies out of touch with your current infrastructure?
Whether it's a company smartphone, an Exchange server or a C-suite laptop; you need to make sure that your policies are up to date and take into consideration the plethora of devices within the modern organisation. If not, best to get a move on before the GDPR arrives and you're out of time. Each device will need data erasing in a different way, especially when it comes to virtual storage systems.
5. No Surprises – Radiohead
"No alarms and no surprises, please".
When you recycle, resell or dispose of a storage device, the last thing you want is a nasty surprise later down the line that your data has been resurrected.
To prevent this from happening, pop on this number from the classic 1997 album OK Computer, grab yourself either some software or hardware and erase away, safe in the knowledge that not even a data recovery professional could get your data back. Remember; no trace of data = no surprises!
That concludes our list of 5 songs for erasing data. For some further reading, why not check out our top 5 songs for people who work in IT, or our top 5 songs for managing virtual storage.
Do you have any more songs you'd add to our list? Tweet us @OntrackUKIE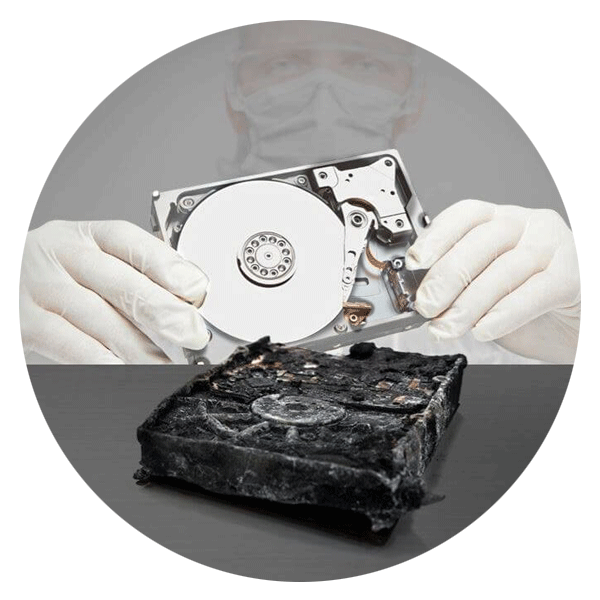 Call for Immediate Assistance!
---