26 August 2016 by Sam Wiltshire
Data and APIs are now at the heart of many of the world's most innovative apps. Here's five examples of how the technology can be used.
---
16 August 2016 by Milagros Gamero
Storage servers explained: how to choose the system that's right for you, how to prevent data loss, and how to avoid further loss after a disaster.
---
05 August 2016 by Milagros Gamero
Physical media damage explained. Discover the different levels of data loss and in what situations can data be recovered.
---
02 August 2016 by Milagros Gamero
Sometimes computer forensics and data recovery join forces to provide a comprehensive service to support legal proceedings. We explore these situations here.
---
15 July 2016 by Milagros Gamero
Ongoing trends in our Data Loss Index make it clear it's time to delve a bit deeper into issues, like why is "undetected drive" such a popular data loss cause?
---
12 July 2016 by Mikey Anderson
Find out how RAID arrays work and how data can be stored (and lost!) from this type of storage system.
---
12 July 2016 by Milagros Gamero
Media corruption can render data inaccessible – but what exactly is media corruption and why does it happen? We answer the most frequent question in this post.
---
01 July 2016 by Michael Nuncic
A detailed overview of what a tape migration process entails, the steps involved and the key tasks that need to be achieved during the migration.
---
06 June 2016 by Iain Pemberton
Data analytics is having a huge impact on how modern sports teams perform, as Leicester City have proven.
---
20 May 2016 by Ben Blomberg
How data can go missing from a cloud environment and steps you can take to protect yourself from data loss in the cloud.
---
18 May 2016 by Mikey Anderson
Under the same usage conditions, is HDD or SSD technology more durable? Do SSDs last longer than HDDs? Find out on the Ontrack blog
---
27 April 2016 by Milagros Gamero
This article provides a detailed explanation of the main Linux & Unix file systems, how they record data and its effects on a successful recovery.
---
19 April 2016 by Milagros Gamero
Learn the pros and cons of switching to a virtualised tape library (VTL) and whether it is right for your business needs.
---
12 April 2016 by Michael Nuncic
Companies try to cope with a lot of emails. Researchers say it will get worse. Establish a proper email retention policy and get rid of unneeded email. Learn more today.
---
11 March 2016 by Olivier Pavie
On Mac, some data loss can be simply caused by updating the operating system. You will find here several causes of data loss in this particular case.
---
01 March 2016 by Michał Cieślik
Are you aware of the physical signs of hard drive failure to look out for? If not, discover the top four most common signs that can help prevent data loss early on.
---
12 February 2016 by Michael Nuncic
Take a look at our guide on magnetic tape storage to find out why they are so popular. Companies are realising the benefits magnetic tapes can have for storing data compared to the risks associated with digital drives.
---
09 February 2016 by Massimo Mazza
With today's technology and security requirements, biometrics are becoming more and more part of everyday life. But how is this data stored?
---
21 January 2016 by Matt Prince
Do you know what slack spaces are and why they're important to you? We'll explore how these slack spaces are formed and how easy it is for a malicious person to leverage them to access your data.
---
12 January 2016 by Olivier Pavie
Using an SSD instead of a traditional spinning hard drive can bring you a whole host of benefits for you PC or Mac.
---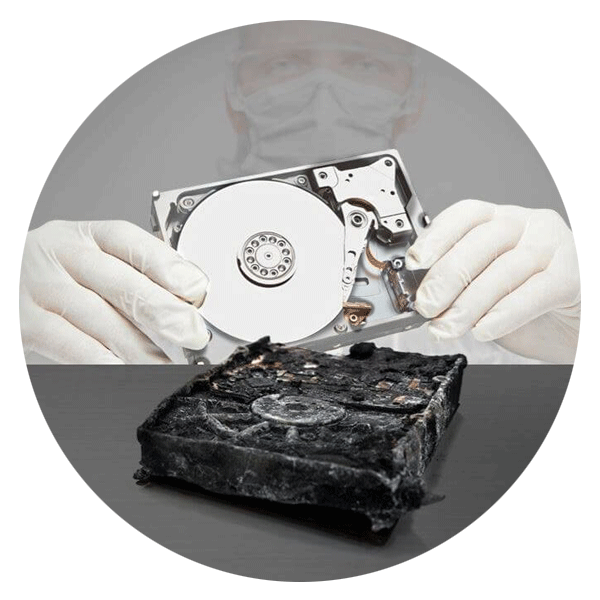 Call for Immediate Assistance!