18 May 2017 by Shira Caldie
AMD Ryzen CPU chips seek to compete with Intel Core chips. Find out how the two stack up against each other.
---
17 May 2017 by Mikey Anderson
With new advancements in SSD technology such as PCIe and NVMe, will SATA and SAS SSDs soon be rendered obsolete? Find out what our data experts think.
---
09 May 2017 by Mikey Anderson
When you think you've lost data it can be a daunting and frustrating time. Find out what to do if you suspect data loss and what to avoid.
---
24 March 2017 by Sam Wiltshire
Securely erasing data on a live server is far more complicated than just pressing delete or format. Find out how to do it properly in this article.
---
17 March 2017 by Michael Nuncic
Before migrating data, applications or services from one cloud provider to another, beware of these unwanted consequences. Learn more in this article.
---
07 March 2017 by Michael Nuncic
We all use apps on our mobile devices, but are we unknowingly giving away our personal data? Find out what effect apps can have on our data privacy.
---
28 February 2017 by Stefan Cink
In this guest post, we'll find out if ransomware attacks will continue to prevail in 2017 and what you can do to protect your data from cyber criminals.
---
14 February 2017 by Michael Nuncic
Find out what 'virtualisation sprawl' is and how you can take steps to prevent it from happening.
---
03 February 2017 by Michael Nuncic
Here we'll check out some quick and easy tools to check the physical condition of a hard drive, plus what to be aware of when using them.
---
31 January 2017 by Michael Nuncic
Did you know that extreme loud noises can lead to hard disk failures and data loss?
---
24 January 2017 by Michael Nuncic
Encrypted files can be tricky to gain access to again if you lose your key. Take a look at some of the common ways to crack an encrypted file and Ontracks data recovery experts on hand to help.
---
20 January 2017 by Matt Prince
In this post we'll analyse why it's necessary to properly erase data in virtual systems and what legislation is in place to support this.
---
29 December 2016 by Mikey Anderson
Here are 5 songs that perfectly describe a busy day in IT and will help to keep you motivated throughout the festive period.
---
13 December 2016 by Michael Nuncic
6 easy steps to protecting your data in a RAID environment. Learn about RAID and how to protect your data here! Get in touch today.
---
11 October 2016 by Michael Nuncic
Two-Dimensional Magnetic Recording, Heat-Assisted Magnetic Recording, and Bit-Patterned Magnetic Recording: we explore the future of HDD technology.
---
07 October 2016 by Michael Nuncic
Discover the upcoming technologies that will help HDD maintain its lead in the storage device market.
---
23 September 2016 by Antoine Valette
With internet democratisation, users are increasingly vulnerable to cyberattacks. Here are some tips and tricks that can help protect ourselves from hackers.
---
16 September 2016 by Kathrin Brekle
With so much data available on the various devices we keep; smartphones, tablets, laptops and PC's it's crucial to ensure you keep a good backup of your data on a hard drive.
---
13 September 2016 by Sam Wiltshire
Pokemon Go has introduced many people to augmented reality. What's next for this technology?
---
06 September 2016 by Sam Wiltshire
Find out how sports such as football, rugby and cycling have embraced data analytics to improve performance.
---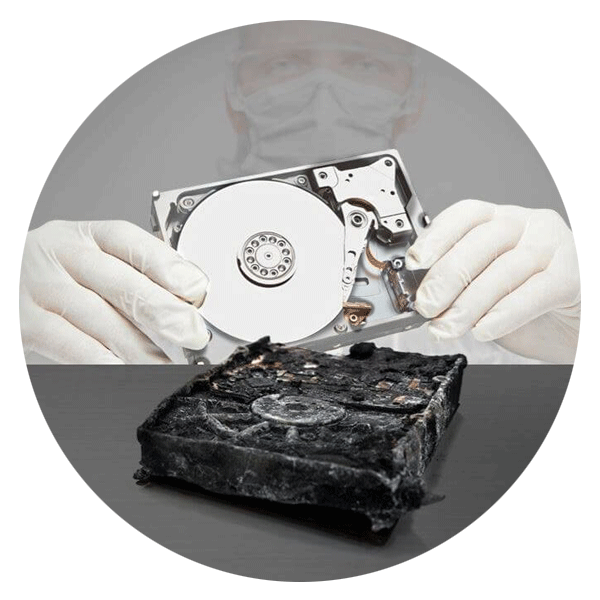 Call for Immediate Assistance!