21 January 2016 by Matt Prince
Do you know what slack spaces are and why they're important to you? We'll explore how these slack spaces are formed and how easy it is for a malicious person to leverage them to access your data.
---
12 January 2016 by Olivier Pavie
Using an SSD instead of a traditional spinning hard drive can bring you a whole host of benefits for you PC or Mac.
---
08 January 2016 by Milagros Gamero
Success factors in cost-effectively managing and restoring legacy tapes in response to legal or regulatory enquiries
---
22 December 2015 by Mikey Anderson
Many businesses will be looking to embrace BYOD at the moment, but what will they have to do to ensure these gadgets are safe?
---
15 December 2015 by Stuart Burrows
What will IT administrators need to do to make sure new starters are able to get up and running quickly and safely?
---
06 November 2015 by Stuart Burrows
Many businesses may not be fully aware of the risks associated with tape storage. Here are a few key things you need to bear in mind.
---
22 October 2015 by Stuart Burrows
It can be tempting to think of your tape archives as out of sight, out of mind. Here's why reviewing them from time to time isn't necessarily a bad idea.
---
13 October 2015 by Stuart Burrows
SQL Server FAQs – How to prepare for a successful Microsoft SQL Server upgrade when support for SQL 2005 ends next year
---
12 October 2015 by Stuart Burrows
SQL Server FAQs – What you really need for a successful SQL Server recovery on SSD drives
---
29 September 2015 by Mikey Anderson
Find out how to set up, use and activate the Ontrack EasyRecovery software, which can be used for DIY data recovery.
---
25 September 2015 by Stuart Burrows
An overview of the difficulties behind recovering Public Folder databases and their associated items.
---
23 September 2015 by Stuart Burrows
Defining a geo-cluster and the advantages and disadvantages of implementing it.
---
22 September 2015 by Stuart Burrows
The main issues that can arise when there are no mailbox quotas to control the growth of stores.
---
21 September 2015 by Stuart Burrows
What is a Microsoft exchange brick level backup? Find out in Ontracks useful guide providing an overview and the advantages of brick-level backups for exchange users.
---
04 September 2015 by Michael Nuncic
Data security in companies is paramount these days. This is why more attention is being given ensuring that data within LUNs is securely erased.
---
14 August 2015 by Massimo Mazza
Heres the information you need to Maintain and Maximise your SSDs Life Span. They are fast, silent, lightweight and reliable if the user knows the technology and uses them in the right way.
---
11 August 2015 by Mikey Anderson
Recent studies have shown the android factory reset button is not as secure as people make out it to be. Take a look at our useful guide for more information and precautions before upgrading your smartphone.
---
07 August 2015 by Kathrin Brekle
Every click leaves a digital trace. Find out about the digital shadow, how fast it is growing and how to manage those footprints for a more secure personal digital future.
---
04 August 2015 by Massimo Mazza
Windows 10 is approaching. It can be the opportunity for your company to update to the new OS but read before the Kroll Ontrack advices for a safe migration.
---
07 July 2015 by Mikey Anderson
These steps will help you lay the groundwork for a successful Microsoft Exchange Server migration to the updated office 365 software.
---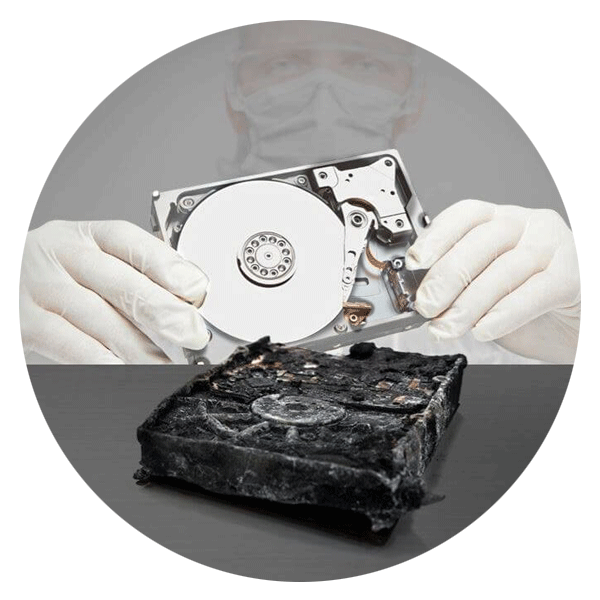 Call for Immediate Assistance!