12 October 2020 by Tilly Holland
---
05 October 2020 by Tilly Holland
---
24 August 2020 by Tilly Holland
When choosing data security protocols, should you go for hardware based or software based encryption? Find out in Ontracks useful guide!
---
30 July 2020 by Tilly Holland
---
28 July 2020 by Tilly Holland
The recovery of lost photos is one of the most frequent requests we receive. In this blog, we explore how you can protect your photos.
---
20 July 2020 by Tilly Holland
The virtual environment has now become a big part of mainstream technology. But, how do you protect your virtual environments and machines from data loss?
---
13 July 2020 by Tilly Holland
---
09 July 2020 by Tilly Holland
You'd have a tough time nowadays finding a person who's never had a run-in with data loss. We've all known that sinking feeling when a power cut or crash sends an unsaved Word document spinning into the void, or when an internet connection cuts out and a web page full of forms is wiped blank. In the modern age, data loss is as certain as death and taxes.
---
07 May 2020 by Pedro Vasconcelos
Cloud storage has become popular, over the years however many people forget that the data stored in the cloud must still be kept at a physical location.
---
16 April 2020 by Tilly Holland
Virtualisation has grown exponentially over the last decade. It may be beneficial to organisations, but virtual data loss is still very frequent. Why?
---
09 April 2020 by Tilly Holland
Virtualisation, for the uninitiated, describes the use of software to provide a complete, functional simulation of a hardware environment. Data can be stored, programmes can be run, and memory can be managed precisely as if the virtual machine were an actual computer. Nowadays, this is very much an accepted part of business IT.
---
19 March 2020 by Tilly Holland
Ensuring your organisation has secure data sanitisation methods in place is critical. Degaussing your hard drive is one such method that will destroy magnetic media.
---
12 March 2020 by Mikey Anderson
Does your organisation have an email retention policy in place that ensures you're staying compliant with GDPR regulations? Read our blog to find out more.
---
10 March 2020 by Laura Cooper
Do you know what you should be aware of when choosing an external IT asset disposal service? Find out in Ontrack's useful guide providing four key tips.
---
03 March 2020 by Tilly Holland
The introduction of GDPR back in 2018 forced organisations to take a good hard look at their erasure policies. GDPR is more than just 'the right to be forgotten'; it also applies to the prevention of data leaks by all enterprises that either does business within the European Union or from outside with an EU company.
---
27 February 2020 by Tilly Holland
With 2020 now in full swing, we thought we would take a quick look back at some of the most memorable data recovery projects we saw over the course of 2019.
---
20 February 2020 by Mikey Anderson
Organisations have had to ensure they are adhering to GDPR regulations in regards to erasure since its implementation in 2018. Is your company GDPR compliant?
---
13 February 2020 by Tilly Holland
Es gibt viele verschiedene Möglichkeiten, eine sichere Datenlöschung zu gewährleisten. Wissen Sie bei so vielen verfügbaren Medientypen, welche Löschmethode am besten geeignet ist?
---
28 January 2020 by Mikey Anderson
Thinking of selling your old phone online? Make sure you follow our checklist to ensure your know how to safely wipe a phone to sell to keeping data safe. Learn more today!
---
23 January 2020 by Tilly Holland
Confusing the terms data erasure and data deletion can result in severe consequences. Make sure you're clear on the difference to avoid the risks of a data breach. Learn more today!
---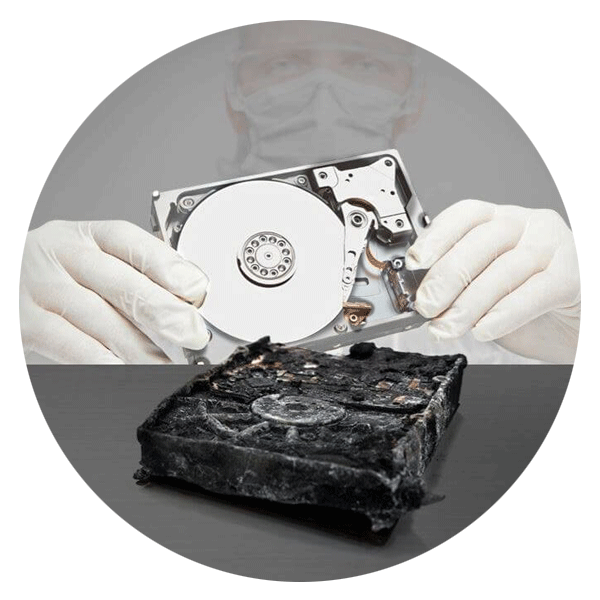 Call for Immediate Assistance!