Check out IBM's new mainframe encryption system
10 October 2017 by Shira Caldie
With recent, high-profile customer data breaches surrounding companies like Equifax and Target Corporation in 2013, it is easy to think that cyber-attacks targeting sensitive and confidential data is now a common occurrence for large corporations. However, IBM has recently launched a new mainframe data encryption system called IBM Z, which aims to combat some of these attacks by investing in data encryption.
The true cost of encryption
Research by IBM shows that nearly nine billion digital data records have been compromised since 2013 and only four per cent of this data was encrypted, which means the remaining 96 per cent slipped into the dark web for criminal exchange.
A report published in April 2017 by the research firm, Juniper Research, shows that criminal data breaches could cost firms a total of $8 trillion by 2022. Encrypting data can be expensive, but cost and data security are not comparable when data contains such highly sensitive information. Surely in most cases an organisation's data is worth much more than the cost of encrypting it?
What does IBM Z do?
Amongst other things, here's a rundown of what IBM Z actually does:
Runs more than 12 billion encrypted transactions per day
Locks data down with public 256-bit AES encryption – the same protocol used in SSL and TSL web encryption
Able to encrypt up to 13 gigabytes of data per second per chip, using roughly 24 chips per mainframe
Keeps data encrypted at all times unless it is actively being processed
Compliance and automation
With IBM Z comes the ability to automate compliance. The mainframe will enable companies to comply with new data protection laws, like the European Union's General Data Protection (GDPR) and the Federal Financial Institutions Examination Council (FFIEC) in the United States, which is specific to the financial services industry.
IBM Z supports 87 percent of all credit card transactions, which totals nearly $8 trillion worth of payments each year. That's a lot of money that needs to be secured in order to prevent severe financial repercussions.
Business resiliency
One of the cornerstone concepts of IBM Z is its dedication to business resiliency. As a result, IBM Z has positioned itself to help with the following types of issues:
Data driven risks like viruses, risk failures and network problems
Business driven risks, like audits and government regulations
Event driven risks, like natural or man-made disasters
While investing in data encryption might be costly, it is something for large corporations to consider when performing transactions with sensitive data.
Properly encrypting information could prevent a potential data breach, which in turn could rack up substantial financial losses due to fines and brand damage.
What type of encryption does your organisation use? If you don't currently encrypt certain devices and/or data, what's holding you back? Let us know by tweeting @OntrackUKIE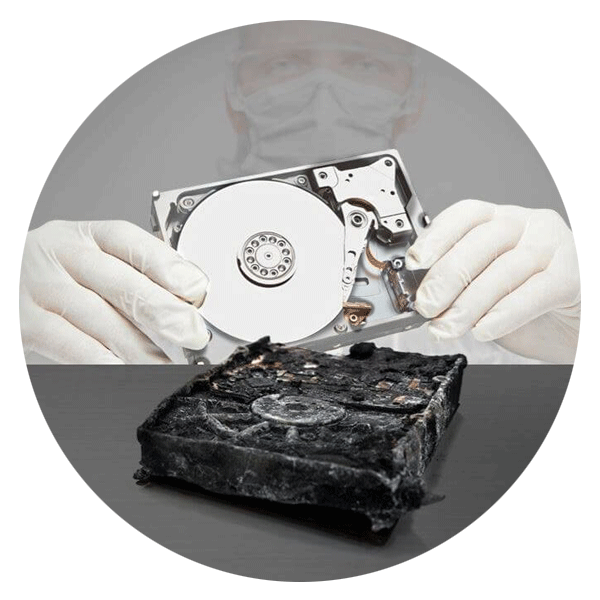 Call for Immediate Assistance!
---