Data migration is a part of the data lifecycle
29 August 2014 by Vertical Leap
A variety of methods are used to migrate data. These range from a raw copy of a data structure to an import/export, which can present certain issues. Thus, data migration is part of the data lifecycle.
Migrating your data means transferring it from one system to another, from one program to another or from one media support to another. Data migration is an integral part of the data lifecycle within the enterprise environment because it highlights two key factors: the need to provide for sustainable use of corporate data, regardless of its uses; and the resulting need to organise this sustainability.
Contrary to initial popular beliefs, the sustainable usage of data is not inherent in its existence at a specific time. There are many factors that can prevent or slowdown data usage. This list is quite long, so we will provide only a few simple examples here. The most common example is when a software is used for many years, its storage format is very specific and the export format of the old software does not allow you to use the data with the new software; it's about finding the best bridge to allow you to minimise the time spent trying to "manually" retrieve old data. Sometimes, this may mean using several successive data conversions, all of which allow for minimal data loss and maximal data retrieval.
There are more complex cases when it comes to recovering data from an old storage medium whereby you no longer have the necessary reading equipment in operation; either because the hardware does not exist or because the software is not running on your current system. When you add this to the issue of have technologically obsolete formats of the recorded data, only an expert, such as Kroll Ontrack, can help you find your way out of this web of issues and retrieve your data.
With the advent of the Cloud, data migration is one of the major challenges to overcome in order to benefit from the services under this principle of working on servers with variable geometry. In fact, rather than replacing old servers, why not step out of the Cloud? The work involved in the migration of an old server to a new one is often as expensive as the same services required to migrate to the Cloud, without the worry of having to invest in equipment. Data migration is a distinctly professional area which means you need to deal with real professionals.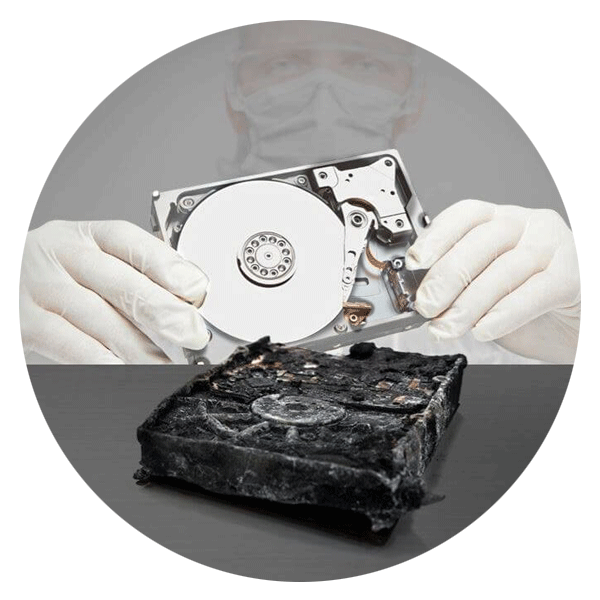 Call for Immediate Assistance!
---