Meet the man behind Ontrack APAC
20 June 2019 by Tilly Holland
How long have you worked at Ontrack APAC?
Since 2003. I joined after I returned to the UK from Hong Kong where I was working for PwC in Computer Forensics. I moved to Australia to set up the Ontrack APAC office that opened in August 2005.
What makes Ontrack different from its competitors?
The ability to write code on the fly! With a large team of developers, tweaks to old proprietary software and hardware tools can be done quickly to help clients recovery or migrate their data. New tools can be written for new types of file systems, RAID or even SSD devices. Coming from a professional services background where every tool you have is a third party tool with no flexibility, it was a light-bulb moment when I started working with Ontrack and I could see the potential of the 500+ proprietary tools that can help the client reach their expectations.
Where do you see data recovery going in the future?
Spinning hard drives are still made by the millions. How data is stored is more complex than ever before with so many SSD devices and encryptions in the mix. Unstructured data is growing exponentially. I would say that data recovery services will always be required to help people recover what they have lost, understand what they have in digital records and help people plan for the future. Like the universe, data will forever keep expanding but how we store that data will change. Ontrack is in a unique position with its development capabilities to adapt to new challenges in data storage.
What is your best Ontrack APAC story?
CCTV recoveries are always the best kind of recovery stories, especially where arson has been at play. I remember one recovery where a building had been deliberately set on fire. The client brought the fire-damaged CCTV system in for recovery. As the internals of the hard drive had not suffered any damage we had a full recovery and I could actually see in one of the recovered pictures the arm of a person placing a lighted waste bin in the server room!
Why do you think Ontrack is such a great place to work?
Heritage and continuity. Ontrack has been recovering data since 1986 and some of the original members from that year are still with the company. Solid foundations for any team are vital. Ability to adapt and change are also important in the fast-paced environment we live in.
What's your favourite film?
Star Wars IV back in 1977 was pretty epic. Who Framed Roger Rabbit was the start of the animation films and the older James Bond films were always popular with me. Ready Player One was a stand out in the last couple of years.
What's your favourite food?
After living in Hong Kong for 5 years, Asian food is a favourite but Australia has a fantastic food culture so I'm spoilt for choice in my travels.
What are your hobbies?
Cars and Motorcycles tinkling. Using my hands at weekends is my relaxation after pushing around emails all week!
Picture: A.Briscoe (private)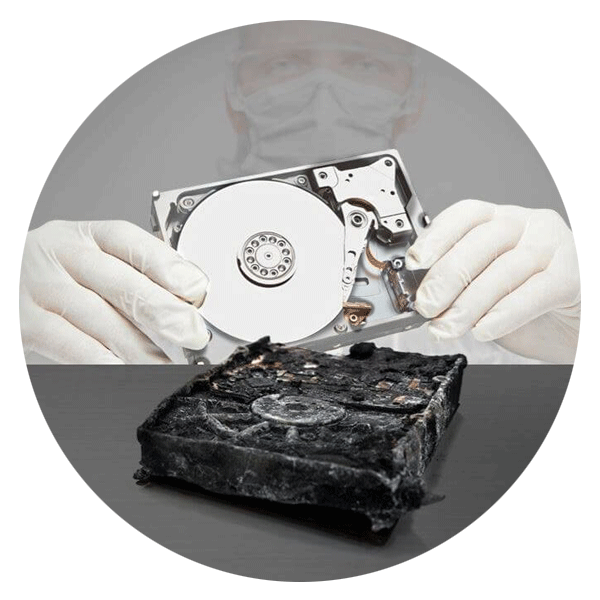 Call for Immediate Assistance!
---