Expert data recovery services for backups affected by malware
Ontrack has developed proprietary tools for virtual backup solutions, such as Veeam, to help customers who are not able to access or restore data from their backups due to corruption or ransomware.
Data recovery for corrupted or infected backup systems
The recent increase in ransomware cases targeting backup files means that organisations who suffer a malware attack can no longer rely on backups to restore important data from critical systems.
We have developed specialist software that allows us to restore critical data files from ransomware infected backup systems, such as Veeam that would otherwise be permanently irretrievable.
We've had multiple successful recoveries of malware-infected data when the customer had believed they were out of options.
Any device, any situation
Trust the data recovery experts.
Ontrack provides data recovery services and software solutions to businesses, governments and consumers. Our customers trust us to provide innovative solutions and world-class service from our 22 global laboratories.
With our cleanroom environments and propriety software tools, we can recover from any type of data storage device, including hard drives, SSD, servers, RAID, virtual machines and cloud services.
+44 (0)1372 741 999
Start your recovery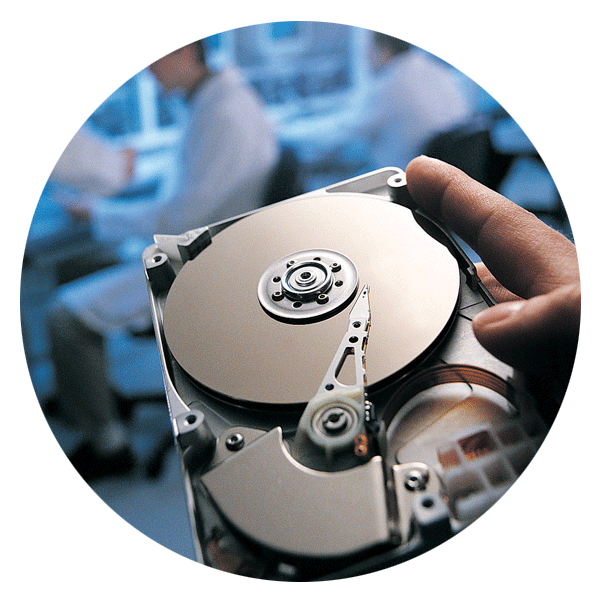 Case study: Malware-infected Veeam recovery
With over 35 years of experience, our global team of engineers can successfully recover data from Veeam VBK files.
In this case study, a ransomware attack left a large corporate IT system crippled. Our engineers were able to overcome the odds and recover the client's critical data, avoiding a large ransom payment.
"A large German company suffered a cyber attack that left 100 servers partially encrypted. The ransom demanded by the hacker was over 400,000€. Federal police were unable to identify the ransomware type but determined that it has been designed specifically to target the organisation.

The customer had a SAN with 50 drives. After forensic analysis it was found that all the data inside the LUNs had either been deleted or overwritten. The attack affected six LUNs, each 25TB in size, with different file systems – four ReFS and two NTFS.

Ontrack's engineers managed to repair the logical damage, allowing the recovery of every file in the four ReFS systems. The Ontrack team then created a custom tool that allowed them to piece together the NTFS file system and duplicate the database, so that the data from a Veeam backup could be extracted and delivered to the customer."

Whitepaper: The global impact of ransomware
Every day there is new information on ransomware and the impact it is having globally. The news is frightening, and concerns are growing.
No organisation is safe from malware; it is impacting governments, small and large businesses and personal users all over the world. The more information that we have on the subject, the better we can prepare and prevent an attack from happening.
Download our in-depth whitepaper to find out more about the statistics and how to avoid ransomware within your organisation.
Download whitepaper
How fast do you need your data back?
We understand that when data is lost, timing can be critical. That's why we offer different recovery service levels to meet your needs.
Your data recovery will begin with an evaluation that takes around four hours to complete (once your media has been received).
Priority
Average of 3 business days
Emergency
Average of 12-24 hours
Please note: these are average turnaround times and can vary depending on the severity of the situation, quantity of data and data transfer speeds.
Start your data recovery now with a free consultation.
We'll collect your device and perform an evaluation, free of charge.
Data recovery for single drives and smartphones starts from £600.00 (inclusive of VAT). The final price will be determined at the end of the evaluation, according to the complexity of the work involved and the urgency required.

To begin, start by clicking on the type of media from which you need data recovered. The evaluation time for single hard drives (HDD and SSD) is four hours*, and within 24 hours for RAID systems*. Other media, such as mobile phones do not require an evaluation to provide an accurate quotation.
*These are typical time frames and apply within normal business hours (Monday to Friday, 9am to 5pm). For an out of hours, emergency service, or for further assistance, please contact us on +44 (0)1372 741999.