Digital Photo Recovery - Saving Memories in a Digital Era
Thursday, December 31, 2009 by The Data Experts
With family get-togethers, holiday pageants and winter vacations, it's definitely the season for taking pictures. Amateur photographers everywhere are grabbing their cameras to capture the perfect holiday memory – and now more than ever, they're using digital cameras to do the job. According to Photo Marketing Association International (PMAI), 122 million digital cameras will be sold in 2008, and over half of all U.S. households will own a digital camera, which may at one point require a digital photo recovery.
Many of these digital cameras no doubt ended up as holiday gifts – and along with them the digital media where the pictures are actually stored. Other digital toys like portable MP3 players and Personal Digital Assistants (PDAs) use digital media to store information, making memory cards, flash media and microdrives products that people should become accustomed to in the new year. However, like computers, digital media can suffer from corruption and make your information inaccessible. If you run into problems and think your precious holiday pictures are lost forever, don't panic. Ontrack Data Recovery can help.
There are many types of digital storage media available today in various capacities, ranging from tiny memory cards that come bundled with cameras to high-capacity microdrives. Regardless of the format, people are trusting their pictures to a different media than traditional film – and with that new media, comes new problems. Instead of overexposure or a damaged roll, you have to deal with corrupted data and hardware failures. Most digital media is formatted with the FAT file system for data storage and organization. When this file system gets corrupted, the device that uses the memory card can't find the data so whatever information you have stored is "lost." Even though it still exists on the memory card, the data is inaccessible.
What could cause the file system to become corrupted? When the device becomes low on power or when the card is removed while the device is on are common situations where the file system may no longer point to the data. When hardware failure occurs, the digital media is physically damaged and cannot connect with the device that reads the data. This typically happens due to accidental breakage or rough treatment.
In either case, it is important to remember that recovery is always a possibility. Although Ontrack Data Recovery typically deals with hard drives from individual users or huge servers from large companies, they also have the technology and expertise to handle all types of digital media, including a digital photo recovery. With their technique of finding critical data to rebuild the file system, Ontrack Data Recovery engineers use special tools in their data recovery labs to find lost data and repair hardware damage.
So if you open your presents to discover a new digital camera or other digital toy that uses digital media storage this holiday, embrace your new technology knowing that data recovery service is an option if any problems occur. And if you have unfortunately experienced digital data loss, click here for more information regarding Ontrack's expert data recovery service.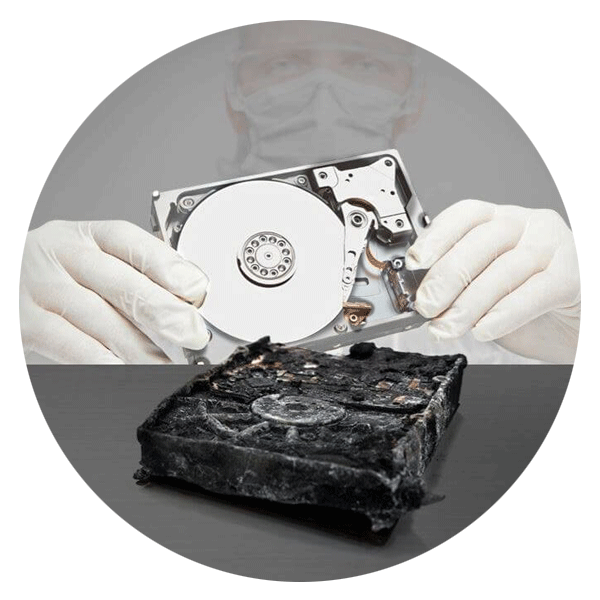 Call for Immediate Assistance!
---