Ontrack offers NAS (Network Attached Storage) data recovery for all manufacturers, operating systems, and configurations.
Recovering your data is our priority. We've helped hundreds of thousands of clients with data recovery services, including everyone from small businesses to Fortune 500 companies.
Experts in all storage systems.
Our engineers have extensive knowledge on all types of storage technology. We can successfully recover data from the oldest to the most recent DAS, SAN, NAS, and SDS configurations on the market. Moreover, we support all vendors, media formats, and operating systems.
How does data loss on NAS systems / RAID arrays occur?
Each data loss has its own story, but there are common scenarios that require data recovery from network storage.

Human errors: Unfortunately, human error is a common cause when data is lost from a NAS. Data loss often happens accidentally due to reformatting, reinstallation, deleting, or overwriting a volume.
Power failure: NAS systems can become corrupt due to power failure, voltage fluctuations, or overvoltage. RAID arrays (the storage inside the NAS) that have been in use for some time are particularly vulnerable, as voltage fluctuations can cause individual disks to be out of sync resulting in a degraded or failed RAID array.
Overheating: Faulty cooling in the server room or an improper location in an office or home can result in overheating and drive failures.
Defective NAS controllers: Defective controllers can cause errors during reformats or rebuilds. Errors in the firmware or operating system caused by reconfiguring the memory can cause data loss.
Mechanical errors: RAID systems are designed to compensate for the failure of one or more drives. As soon as a drive fails in a NAS/RAID, the remaining hard drives must compensate for the failure. Multiple drive failures can handicap the NAS/RAID to the point of complete failure.
Natural disasters: Fire damage, water damage, pollution, and other contamination can destroy a NAS in seconds. Rebuilding a contaminated system requires special knowledge and the ability to thoroughly clean individual drives and other components of the NAS. Only then can the data be restored by a logical rebuild. Ontrack has the technical proficiency to thoroughly clean and successfully restore heavily soiled media.
Ransomware attack: Ransomware incidents vary on the type of payload, and data recovery can be complex. Ontrack provides the best possible solutions for server and NAS data recovery after a ransomware attack.
Modern NAS devices offer users a wide array of features and technology at an affordable price. The challenge from a data recovery perspective is that as more and more features are added to a device, the complexity of work required to recover the data if something goes wrong often increases as well. In many cases, a user might utilize a function available on a NAS without fully understanding how that technology impacts the data ultimately stored on the drives. Ontrack has invested hundreds of hours of development time to ensure we stay ahead of the game and can recover data from even the most complex NAS systems. The list below outlines just a sample of the vendor-specific technology that can be challenging when recovering data from failed NAS devices:
Synology NAS Devices
Synology NAS devices are some of the most complex on the market. Synology Hybrid RAID is an automated RAID management system allowing users to build RAIDs out of mismatched-sized drives, as well as upgrade or add drives to expand an active RAID on the fly. In addition, Synology NAS devices allow users to present iSCSI LUNs using a complex logical LUN mapping system. These functions are powerful when working correctly, but can pose significant challenges if things go wrong.
QNAP NAS Devices
QNAP NAS devices give users an option between traditional "Thick" volumes or allowing the creation of "Thin" volumes from the primary Storage Pool. Thin volumes allow a user to provision one or more larger volumes, even allowing a user to overprovision their storage, but have the volumes only consume the active data space from the Storage Pool. Thin volumes are also a good option for users looking to create "snapshots" of their volumes for point-in-time backup purposes. These functions are powerful, but create an additional layer of complexity if hard drives fail and data recovery is required.
WD MyCloud Devices
WD MyCloud devices store the metadata of files (e.g., file names and directory structure) in a database separate from actual file data. Even if a successful recovery is achieved from a failed MyCloud device, additional processes are required to rebuild the recovered data into the recognizable structure it existed in before the failure.
DROBO Devices
While most NAS devices use standard RAID types, DROBO devices use a proprietary RAID format called BeyondRAID. When a DROBO NAS fails, proprietary tools are required to rebuild the RAID and restore access to the data inside.
One of the primary benefits of NAS devices and RAIDs in general is that you have a level of redundancy if one of your HDDs fail.
It's wise to ensure you have a good backup of critical data before completing any replacement or rebuild of a failed drive, which is usually a safe process and you should follow your manufacturer's instructions to complete this step. However, if anything adverse happens during a RAID rebuild such as a secondary drive failure, or an unexpected error, it's critical to stop at that point and seek professional help. Often second attempts to rebuild a RAID can lead to unexpected results and may cause irreversible damage. A good rule of thumb is that it's ok to attempt to replace and rebuild a failed drive the first time, but if that rebuild fails, seek guidance before taking any additional steps.
Similarly for logical issues, we recommend you seek advice before attempting to repair them yourself. If a volume suddenly goes missing, or your device unexpectedly prompts you to reset or reinitialize your storage, any further actions can cause irreversible damage and may make the data loss situation worse. Speaking to a professional data recovery company such as Ontrack can help prevent critical missteps when your data is on the line.
Emergency Tips
What to do if you experience a NAS drive failure.
If you hear unusual noises, you should shut down the system immediately
Validate your backup before replacing or updating hardware or software
Do not use RAID recovery software if there is a possibility of a hardware failure
Do not defrag possibly damaged drives
Do not rebuild and/or reinstall the original system. Do not restore a backup to the same volume/drives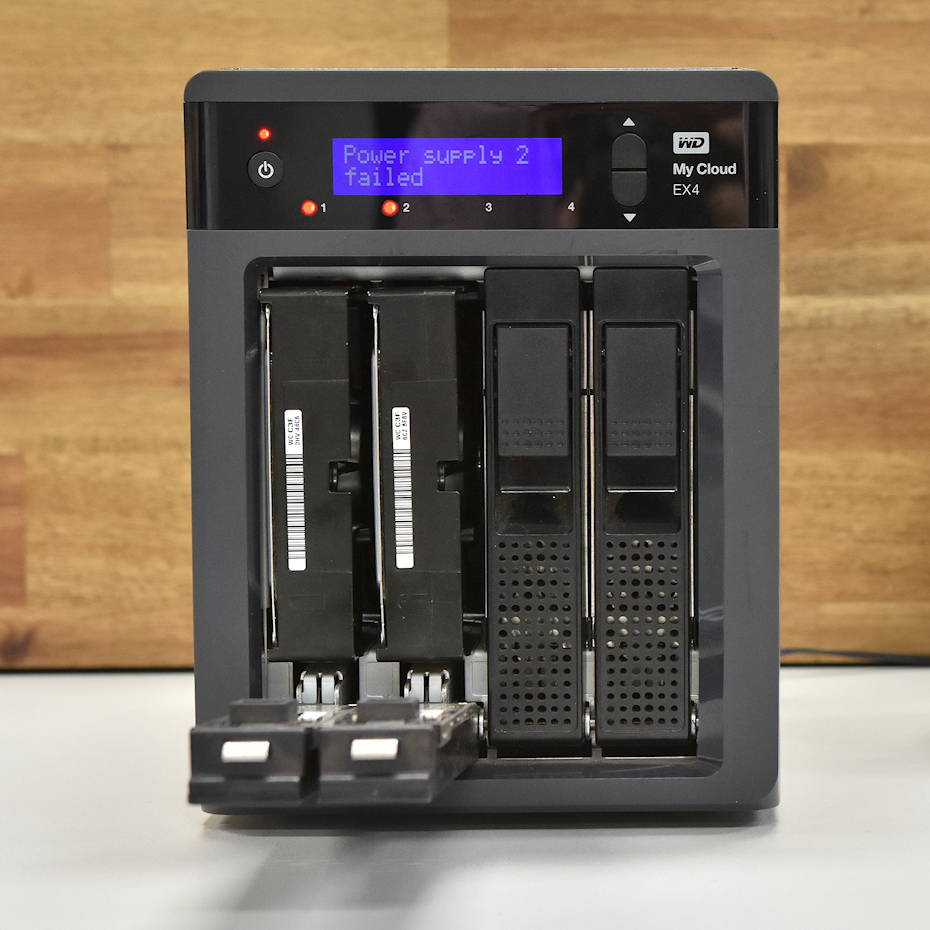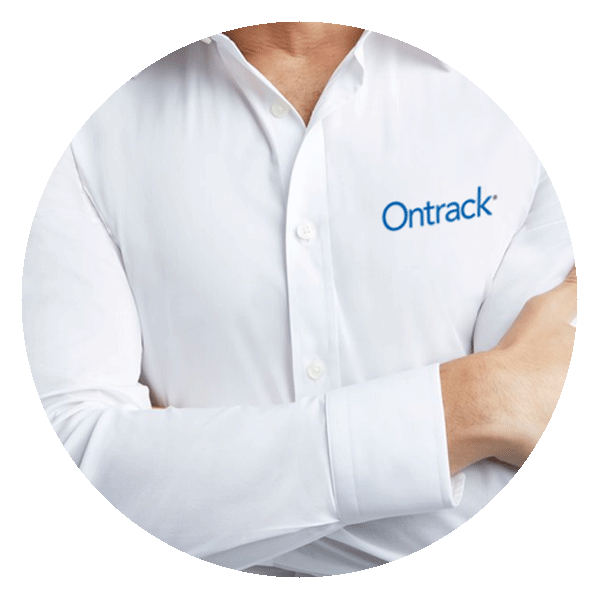 Emergency Help for NAS Devices
Call us to find the fastest solution for your NAS recovery. We recover data for companies and individuals. No NAS recovery is too big or too small.
When you call, we will...

Diagnose the cause of data loss and identify possible fault points
Verify if Remote Data Recovery is possible
Explain the data recovery process and the specifics for your individual case
Time is an important factor.
When it comes to business critical data, a NAS failure can cause huge financial damage.
Our experts always check the possibility of an Ontrack Remote Data Recovery (RDR), our fastest method of recovery. With this proprietary technology, the data is restored directly onto your server via a secure internet connection. With RDR, there is no need to dismantle the NAS server and no shipping necessary. All you need is an internet connection.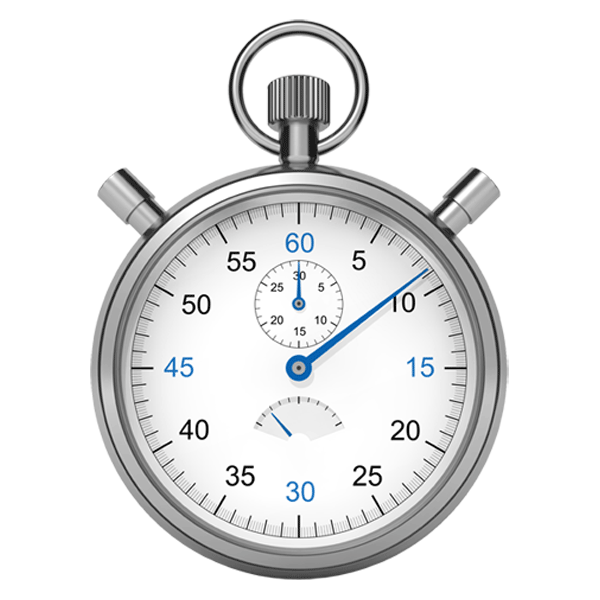 Data Recovery from all NAS storage systems.
Our experts have over 25 years of experience in the data recovery of NAS servers.
With specially developed data collection tools and techniques, our experts can quickly restore your lost data on any system. This applies to all types of NAS servers and RAID levels, all RAID controllers, all drives regardless of whether HDD or SSD and no matter what manufacturer. Ontrack works directly with most manufacturers to achieve the best recovery results possible. Some of these manufacturers include:
If you do not see the manufacturer of your device listed here, please contact us at 855.558.3856 for a complete list.
Emergency NAS service available!
We understand data can be very time-sensitive, which is why we offer different service levels to meet your needs.
Standard
Average of 7-14 business days
Priority
Average of 2-5 business days
Emergency
24/7 Until Completion
Start your data recovery now with a free consultation.
Contact our team of experts. Ontrack accommodates everyone – from the largest government or enterprise organization to an individual who may have lost their digital photos and everyone in between.