Enhanced Data Recovery Customer Portal Streamlines Process
Monday, February 7, 2011 by The Data Experts
Secure Web Interface Provides Customers with Transparency and Improved Usability
Recently, Ontrack announced the release of its enhanced data recovery online customer portal to maximize transparency and streamline the user experience during the data recovery process. The secure Web site, which allows Ontrack Data Recovery customers to easily view the status of their data recovery in real time, the quality of their recoverable files, job details and customer service contact information, is now available from any computer using a popular browser such as Microsoft Internet Explorer, Mozilla Firefox, Safari and Google Chrome. Furthermore, customers are not required to download any software when using the customer portal and can now view data recovery reports within the portal instead of receiving them via e-mail.
Specifically, customers now have access to all of the following integrated features within the data recovery customer portal:
Ontrack® VeriFile™ Online Data Reports: An option giving a unique, diagnostic report that shows the quality of recoverable files, empowering customers to make an informed decision before committing to the recovery.
Job Tracker: Provides customers with real-time information on the status of their data recovery job, allowing them to track the progress of their recovery from the moment it is received through completion of the recovery.
Online Help: Helps customers better navigate the data recovery online customer portal.
"The enhanced, integrated portal gives customers a complete picture of their recovery, even before deciding to approve the recovery fee," said Jim Reinert, vice president of product development, Ontrack. " Customers benefit from the improved usability of the site, the real-time nature of the system and a comprehensive view of their information, which is conveniently located right at their fingertips anywhere and at any time."
In addition, Ontrack Data Recovery customers experience the following advantages when using the online customer portal:
Ease of use: The easy-to-use online portal streamlines the service communication experience by allowing customers to view the details of their job in a single location.
Real-time status: Customers have complete visibility into the status of their recovery at all times.
Security: Each customer receives a personal login and password to the secure online portal, ensuring only the customer knows the status and recoverability of the job.
Transparency: Customers are empowered to make an informed decision about their recovery with transparent information about the condition and quality of their recoverable files prior to purchasing the recovery.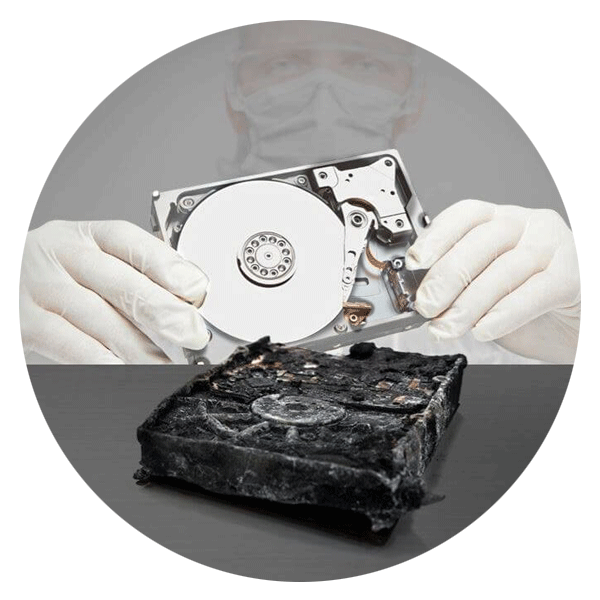 Call for Immediate Assistance!
---