First Aid Manual for Flooded Media (aka water damage!)
Thursday, July 10, 2014 by Jennifer Duits
It's July, and here in Minnesota we are just starting to see the water from our over-saturated June recede. Many people this year have been affected by the rising rivers and lakes across the US. For some it might be the inconvenience of closed roads, but for others their homes have been invaded by water. Our hearts go out to those who have lost their homes, farmland and businesses this Spring.
Unfortunately, with water damage from flooding we also hear of people who have lost their data. Obviously, I work for a data recovery company, but I am not here to deliver a sales pitch. Ontrack has some helpful tips to increase your odds for a successful recovery. Things you should do before you decide on a data recovery company.
Here is our first aid manual for flooded data:
Flooded media should not be connected to power under any circumstances. This could result in burning the disc and complicating, if not completely disabling recovery efforts.
Do not use DIY recovery software. Recovery software should only be used on fully-functional media.
Do not attempt to dry or clean the media.
Wrap the media in a wet towel or seal it in a plastic bag with a wet sponge. Once media is dry, corrosion starts.
Timing is crucial. Find a reputable data recovery company. If you don't know what to look for we offer some tips below.
Questions to ask when selecting a data recovery company for flooded media:
Can the data recovery company recover from your type of media and operating system?
How long has the provider been in the data recovery business?

Experience is key when recovering from flooded media. You may only get one attempt at recovering the data.

Does the provider have a local presence? Will your media be sent to any other location to complete the recovery?

This could increase cost and lengthen the amount of time a recovery takes.

Do they have a cleanroom laboratory environment for performing the data recovery?

This is required for any water-damaged media.

Does the provider offer a variety of service options and levels?

Service options should vary based on your time-requirements and budget.

What is their standard turn-time?
What type of support is offered during the recovery? Will you receive updates? Is there a self-service website where you can check on your media at any time?
Do they provide pre- and post-recovery support?

Will they walk you through re-installing your media once it has been returned to you?

What security procedures do they use?

Physical security of the media.
Security of the data itself while at their facility.
Do they return the data in an encrypted format?

Will the provider give you a listing/report of all recoverable files before you make a purchase decision? Is this included in their evaluation service?
I understand that losing your data is a stressful event by itself. When you are dealing with a disaster on top of it, it is so much worse. I hope these tips help ease the process of your data recovery no matter which company you choose.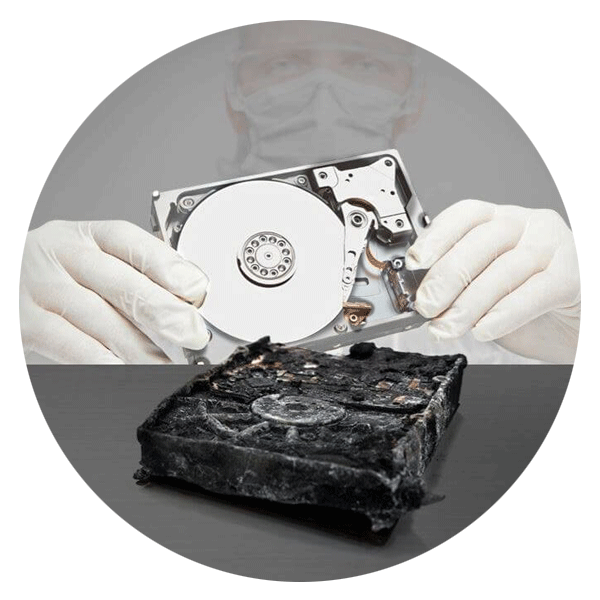 Call for Immediate Assistance!
---