What Does the Future Hold for NAND Manufacturing?
Tuesday, September 19, 2017 by Shira Caldie
In 2013, Samsung, Toshiba and SanDisk lead the global NAND flash market and in 2016, Western Digital made moves to purchase SanDisk in a deal worth nearly $19 billion. Now Toshiba, with joint venture partner Western Digital, is looking to sell its NAND flash memory unit in order to avoid bankruptcy. As Toshiba searches for its buyer, the number of NAND manufacturers looks to be consolidating further.
Price Hikes and Decreased Supplies
With the rising cost of memory components, several major players in tech hardware are reeling with its impact on financial performance. As supplies continue to dwindle, profits on all products from servers to networking equipment to PCs are taking a hit.
Memory supplies have slipped, sending prices on the incline. Market Watch suggests that there could be several reasons for this, ranging from the typical feast-or-famine situation in the market to the slowdown in the industry's ability to produce new generations of chips at the same rate as the past.
Companies without a large inventory of chips now face even greater pressure due to the longer wait time to generate NAND chips. According to Kevin Krewell, a principal analyst at Tirias Research, part of the issue is the technology is running into a Moore's Law limit. Another factor is the move towards solid-state flash memory has caused for a demand for NAND flash. It is estimated that NAND flash spot pricing was up 23% since the first quarter and up 49% since May 2016.

According to the above table, growth in smartphones and tablets have evened out, while USB/flash demand has sunk due to the drop in the PC market and to a shift of storage load to the cloud. For now, SSD will keep the NAND market afloat, increasing 41.6% in 2016 and 52.2% in 2017. In addition to this and the transition to 3D NAND, investors should take caution, as a shortage will result in NAND price increases, which will also result in diminished sales.
While manufacturers work out financials and try to gauge chip production, others are taking the opportunity to allocate resources elsewhere. Intel has been working with Micron on a new 3D memory-chip technology since 2015, known as Optane. This seeks to replace conventional memory and is will be faster and cheaper than NAND.
The Rise of 3D NAND
As NAND resources decrease and prices increase, more manufacturers are taking a liking to 3D NAND as another option. SanDisk and Toshiba have come together to manufacture the world's largest 3D NAND that offers twice the capacity of the next densest memory. The NAND industry has started transitioning to 3D NAND, which is the most advanced memory product to date. As 3D NAND continues to evolve, so do the relationships of manufacturers involved, which consolidates production. It also shows strong potential to wipe out traditional flash, which makes it harder for 2D flash producers to innovate and compete, which ultimately results in manufacturer consolidation.
Outlook on Flash
The industry appears to be heading for an all-flash future, which will begin in 2018 with 30 TB to 100 TB bulk drives that will be the target for secondary storage. After implementing Tintri's all-flash storage platform, retailer Gymboree reduced its storage management time from hours every week to just zero. Prior to this, Gymboree relied on several different storage solutions that did not meet performance expectations, considering their highly virtualized environment. With an easy installation process, Gymboree was able to streamline management with a single view of all virtual machines. By using automation, it was also able to reduce the resources needed to manage the storage. Lastly, it enabled Gymboree to focus on a stronger business continuity plan that would more rapidly solve issues before they impacted the organization.
Very fast storage will be groundbreaking for IT. It will bring change to server sales, while drives with 10 million or more IOPS will change hyper-converged offerings. As flash innovation continues to progress, the manufacturers left standing will be the ones that can outplay and outlast.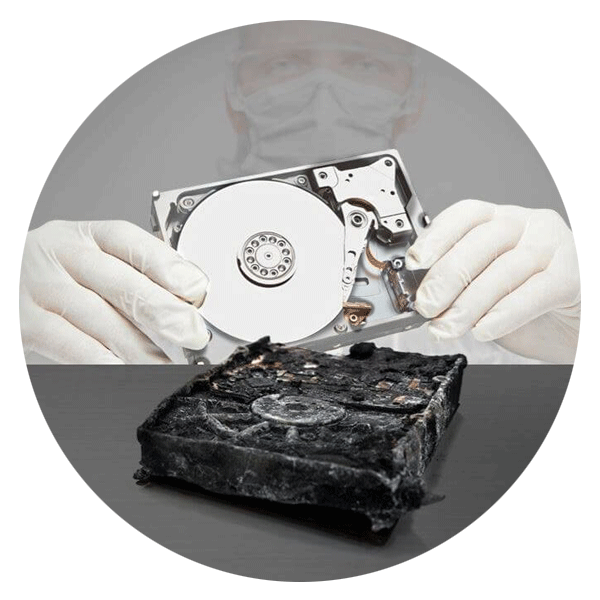 Call for Immediate Assistance!
---