Protecting Your Data From The Threats of Hacking: Part 2
Wednesday, September 14, 2016 by Antoine Valette
In the tough world of IT, there are still actions which can save your data from hacking and viruses.
Use common sense
It is the first tool to prevent against hackers. First, beware of suspicious messages. Email is the vehicle used in the majority of cases of hacking or viruses. Always check the addressee, do not open any attachments and do not click on the links without having really looked at them first. Sometimes the email is only composed of a link or an attachment. Also, be wary of emails from your friends with suspicious contents. Their mail may have been hacked, too.
Check the reliability of the websites
There are several methods to do this. Some antivirus software and browser extensions take the risk for you by visiting the website first and warning if it could be harmful. Also check your hyperlinks destination. When you hover your mouse over a hyperlink, the link where it leads appears at the bottom left of your web browser window. This allows you to know whether you will be brought to the right place. The last method to find out if a website is reliable, is the presence of a padlock and HTTPS stands next to the web page link. It allows the user to verify the identity of the website they visit through an authentication certificate. It ensures confidentiality and integrity of data sent by the user through the use of encryption. It is usually used for online financial transactions, online banking or confidential data.
Two-factor authentication
During the authentication on a website, you can set up double authentication to protect your account. It adds a level of security to your account, whether on social networks or any other website. In addition to your regular password, the site will ask you a unique code that will be sent to your phone. So, a person who knows your password cannot do anything unless they have access to your phone. If someone attempts to get into your account from an unknown machine, the website will send you a text notification which will let you change the password.
Good management of passwords
It is also important to regularly change passwords (approximately every three months) and choose complicated passwords (composed of uppercase, lowercase, figures and symbols). This will make it complicated for anyone using software to decrypt your password. Also, avoid sharing passwords with others over email. In this case, if an attacker has access to your email or that of your friend, he will have access to your account.
Use firewalls and antivirus software
They are indispensable tools for your protection against hacking. They possess many features and can scan your computer to detect any intrusion and/or infection. Of course, the world of hacking is evolving very quickly, therefore it is important to update your antivirus, firewall and operating system to have the latest tools to protect against external threats as well as to correct potential weaknesses.
Make a backup of your data
It is essential to keep a backup of your data. So if you are infected by a malware, you can then use the backup to recover a "healthy" system. It is important to regularly back up your data on different storage media in order to increase your chance of preserving the data.
Use encryption solutions
It is the process of transforming information to make it unreadable except to those possessing the "key". Most encryption solutions offer the option to create an 'emergency disk' that contains this key, which enables professionals to decrypt the data. In turn, this key contains the 'cypher', which dictates how the data is encrypted. Thus, only the one with the key in his possession will be able to read the information.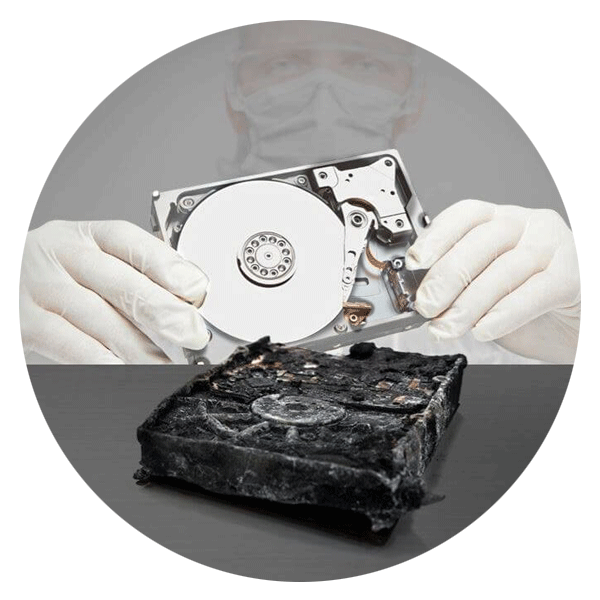 Call for Immediate Assistance!
---