Hard Drive | SSD vs Fake SSD | Ontrack blog
Monday, June 3, 2019 by Michael Nuncic
How to spot a fake SSD?
Many of us know that we need to be aware of scammers online. Unfortunately, some products being sold online look and sound so genuine many people fall victim to them. Over the last few months, it has caught our attention that a number of fake SSD drives are now available on the market. With prices as little as $20 and the fact they were for sale on well-known sites such as eBay and Amazon, many people have bought these products.
Many people buy imitation products online. A lot of these products do no harm, but the issue with super cheap storage devices is there is a very high chance that they will put the data you store on them at risk!
German company falls foul of fake SSD
This was the case when a high-ranking employee of a well-known German company sent us a 'SSD' disk for data recovery. The disk has been purchased online for a small cost and then was used to hold company information. When our engineers opened the drive, they quickly realized why the data loss had occurred.
Instead of an original circuit board occupied by a two terabyte memory chip, our engineer found a common and cheap chip (that would have normally been found in a cheap USB stick) being weighed down with an aluminum block instead!
Further investigation of the product showed that the built-in USB stick was reprogrammed not only to display capacity of 2 TB, but also to behave as if it actually had that capacity. So every time the flash memory stick memory was exceeded, any new data added was replacing the old saved data. The result was that any data that had been previously saved had been overwritten and could not be recovered
Fake SSD drives are a global problem
This is not only a European problem or the only case we have seen. Around the same time, another drive appeared in our Ontrack APAC office and laboratory in Brisbane, Australia. The drive, which was branded as a Seagate drive was also a fake.
This drive consisted of a much smaller USB stick and more additional weight. Exactly like the first case, the cheap USB stick inside the fake 2 TB SSD drive was programmed and into believing that it had much more space to write to than its real capacity.
For more on this story check Tim Black´s (our DST Operations Manager and Lead Data Recovery Engineer in Australia) Linkedin post.
Too good to be true…
So when you think that an offer or price tag is too good to be true, the chances are that it is and the product is most likely to be a fake. If you do buy a cheaper than average storage device there is a very high risk that you will lose the data you store on it. And, if your data is overwritten – like what happened in the above two cases – there is no chance of recovering that lost data.
Your best bet when buying storage devices is to buy from a well-known brand and from a trustworthy seller online. Additionally, you can check for an average price range of the product you are interested in, this way you will have more of an idea if the product is genuine or not.
https://www.ontrack.com/services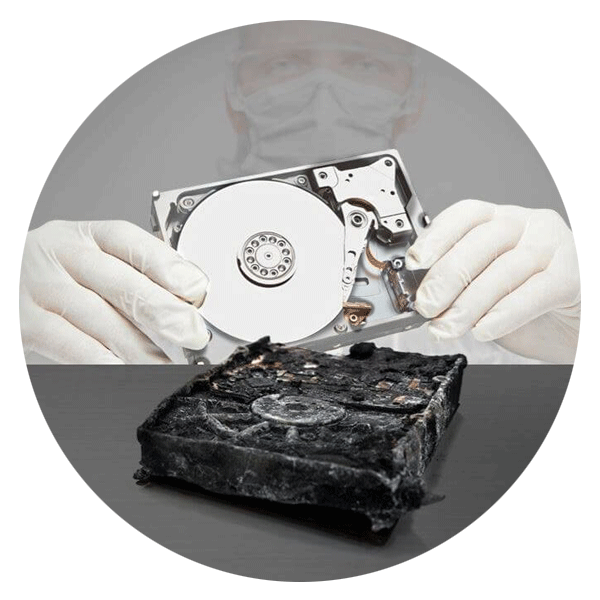 Call for Immediate Assistance!
---