Discover iOS 12: The New Operating System from Apple
Wednesday, September 19, 2018 by Michael Nuncic

New operating system MacOS Mojave (10.14) Unveiled by Apple
Last week we highlighted the new operating system, MacOS Mojave (10.14), which was unveiled at the Apple Worldwide Developer Conference in June this year. Continuing on the Apple theme, this blog will be talking about the other operating system revealed at the same conference: iOS12.
Here is a short overview of what you will read:
Apple has made several improvements on its previous iOS 11 with iOS 12 seeing better performance and usability.
The new iOS 12 supports and has an upgraded Augmented Reality (AR) feature that comes with a new file format called Apple USDZ.
Even though it is not quite clear what effects the new Apple USDZ file format will have on data recovery, our guess is that more data than ever will be stored on an Apple device.
What's new in iOS 12?
The new iOS 12 is packed with improvements that will make the everyday use of Apple's mobile devices easier than ever before. We think the most interesting are:
Performance improvements – Downloading iOS 12 on an iPhone or iPad (even older versions) will make them run faster. Internal Apple tests have shown that on an iPhone 6, apps launch 40 % faster than with the previous OS; the system keyboard is 50 % faster, and opening the camera is 70 % faster.
Improved tracking protection – Meaning advertisers cannot read your specific device setting, preventing you from being followed through the internet with their adverts. Additionally, iOS 12 prevents commentary widgets and share keys following you without consent.
Better password management - iOS 12 creates strong passwords automatically in Safari and iOS apps that are automatically registered and saved in the iCloud key ring and can be accessed by all your Apple devices. If you need them in a hurry, you can ask Siri to find them. Reused passwords are checked frequently and marked. Marked passwords can then be changed automatically by creating new, strong passwords inside the app or on the website.
App-level data use information- This feature allows users to find apps that use a lot of data. You can find out the amount of data each app uses in the Settings menu.
While these improvements and features are certainly good for Apple users, they aren't particularly mind-blowing.
So, Apple decided to launch something really exciting: Augmented Reality.
What is Augmented Reality and what can you do with it on your Apple mobile device?
Besides all the neat improvements and features in iOS 12, what makes Apple´s operating system really outstanding is the augmented reality feature and improvements it offers. Remember the Pokemon game madness a couple of years ago? That is a great example of augmented reality.
Unlike Virtual Reality where the user is 'inside' the 3D animated world, in an Augmented Reality the animated 3D world is placed into your real world. The user can then interact with the 3D (AR) objects through their device.
Apple introduced AR for the first time at last years WWDC in June 2017, along with the ARKit - a software development kit for developers to create their own unique AR games or apps for the iPhone and iPad. All AR games and apps that are developed using the ARKit can be used by an Apple device that runs on iOS 11 and Apple's A9, A10 or A11 Bionic processors. That includes the iPhone 6s and 6s Plus, iPhone 7 and iPhone 7 Plus, iPhone 8, 8 Plus and iPhone X, as well as all iPad Pro models.
Basically, when Apple updated its iOS 11 last year, it created the biggest augmented reality platform in the world.
During this years WWDC and the announcement of iOS 12 in June, Apple released ARKit 2. You can read more about its launch here.
What can we use AR for?
There are multiple uses for Augmented Reality, and not all of them are games. For example, the Swedish furniture shop Ikea already has an AR app available – IKEA Place – where the user can place furniture products around their house or flat to see what they look like. As with this app or any other, all a user has to do is open an app which supports the AR technology and use the internal iPhone camera.
For more ideas of how you could implement augmented reality into your life, read here.
Will the iOS 12 improvements have an impact on data recovery?
The majority of the new improvements found within iOS 12 will have no real impact on data recovery. But, with the advancements in AR and the new file format, Apple USDZ (supported by Adobe), it is still not clear how big or small the AR files that will be produced will be. With Apple not providing a MicroCard or other Flash-based slot, it is highly likely these files will be stored on the phone (if no back up to the Cloud is made).
With more and more files potentially being stored on an Apple mobile device, any resulting malfunction could result in a data recovery engineer having to spend much more time on a project that would have originally taken half the time.
As ever, we would advise you to upload or backup your AR files and any other important information on your phone to the Cloud frequently, to ensure complete data loss does not occur.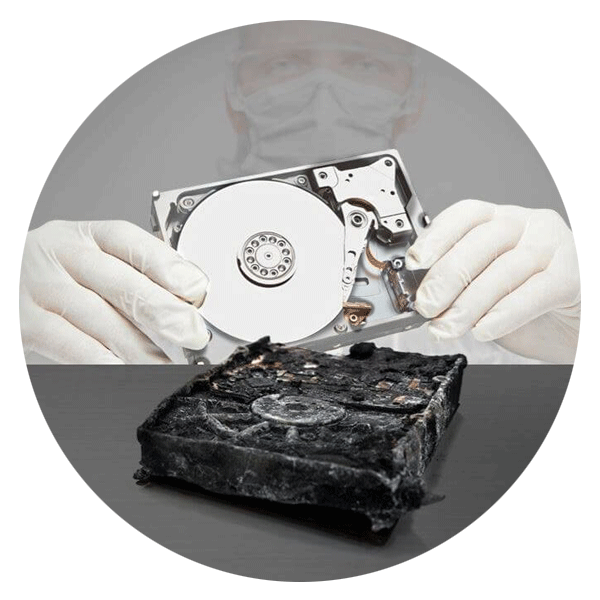 Call for Immediate Assistance!
---