Device Danger: Protecting Your Data on Holiday
Tuesday, August 4, 2020 by Aleksandra Otrębska
It's the holiday season, and that means three things: sun, sea, and sand! For the majority of you, when packing for a holiday you think about the same types of things: clothes, cosmetics, books, currency and, of course, sun cream! But, whilst many of you will be concerned about protecting your body from the sun, what about protecting your data?
The holiday season is a very hot time of the year, and we don't just mean the weather. Through the summer our customer service and data recovery engineers go into overdrive with the amount of work that comes through. It seems that the summer is the most popular time of year for people to lose their data. Reasons mainly fall into two categories: heat and water.
So, if you're going on holiday what steps can you take to ensure your data is safe?
There are many dangers lying in wait of our devices...
Holidays may seem like a lot of fun, but a whole host of dangers are waiting for our electronic devices.
Water
The main enemy of the electronic device. Seawater flooded cameras and mobile phones are very popular in the Ontrack data recovery lab. The key points to remember if your camera or mobile takes a dunking is:
Don't try and charge it
Leave it switched off
Remove the battery if possible and try to air dry it
Never put the device in the oven (sounds silly but people do try this!)
The rice trick does not work!
Sand
Enemy number two to the electronic device is sand. Wet sand can easily infiltrate a smartphone and block important connectors (e.g. USB port). Wiping away the tiny particles of sand from a smart phone's screen can leave fine scratches causing physical damage. If your smartphone has to go with you to the beach, ensure it is left in a suitable pocket!
Suntan lotion
Suntan lotions are great for the skin, but definitely not good for smartphones. Like wet sand, creams can block important connectors causing significant damage.
Sugary drinks
Not only will the liquid itself result in your electronic device having severe water damage, but the sugar in the drink can crystallise causing a short circuit.
Theft
Unfortunately, in many popular tourist sites, there can be a number of thieves that operate. Keeping bags and possessions close to you is very important. Remember: it is impossible to recover data from media that has been stolen.
How to take care of your data while on holiday?
First of all, remember to take a charger and power bank. We have all found ourselves in a situation where we want to take a picture with our smartphone or camera but it refuses to obey due to a lack of power. If you forget your charger and wish to buy a new one whilst on holiday, only buy one from an authorised partner store. Cheap/fake chargers can cause damage to your electronic devices, with some even starting fires or explosions.
Secondly, remember your backup! Before you leave, make sure your smartphone has automatic backup enabled and make sure you upload your most valuable data to the cloud or similar storage facility. If you are taking a digital camera, check the memory card you are going to use. If you have any photos on it, copy them to your backup storage and make sure you take a spare memory card with you.
Thirdly, remember to protect your electronic devices physically. Ensure that your smartphone is in a case with a glass protector, or even invest in a waterproof cover. Carry your digital camera around in a suitable protective case. Equipping yourself with a waterproof bag can also be a good idea if you are planning a canoeing trip, cruise or other expedition during which you will have contact with water.
Finally, if you do lose a smartphone (or become a victim of theft) while on holiday, ensure that you have geo-localisation turned on. This service is available for both iOS and Android devices and allows you to not only find your device but put a block on or delete your data remotely. You can read more about geolocation here.
Got a holiday-related data problem? Tweet us @OntrackUS and see how we can help.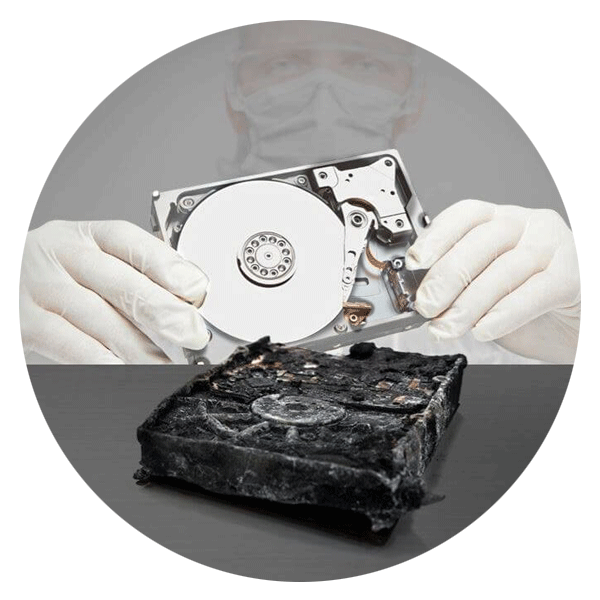 Call for Immediate Assistance!
---