Take control of your tape library.
Organizing archive tape data can seem like a daunting task. Let us catalog your legacy data efficiently and make it easier for you to manage.
All types of tape media and in any condition.
Our team of industry experts can help you take control of your tape library. We use proprietary tools that allow us to read and recover from any tape type, no matter how they were originally backed up or if you no longer have the original infrastructure.
Even if your tapes are damaged, undetected by a drive or you have a bespoke or outdated backup system; we've got a dedicated R&D team on standby to build custom solutions for any situation.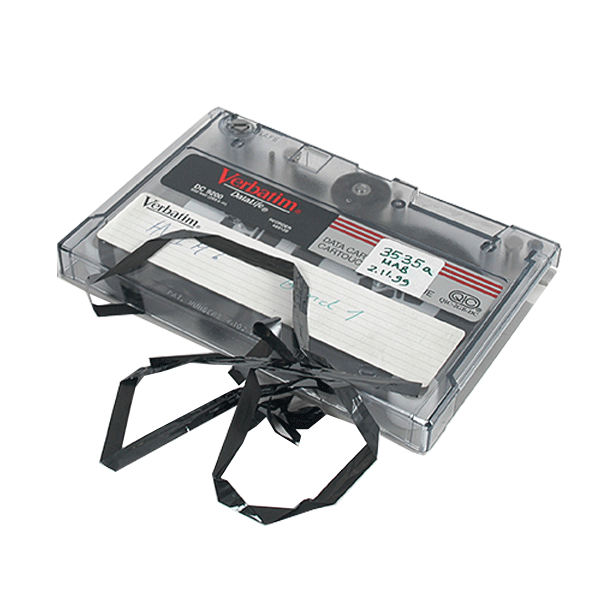 What's included?
All of our tape catalog projects are tailored to your exact requirements, but a basic solution usually includes:

Detailed data integrity and inconsistency reports
Support for all tape and media formats

Media health and degradation check
A dedicated and experienced Project Manager to guide you through the process
The next steps in consolidation.
Depending on your specific requests, we can respond to you individually with our services. Once the new tape catalog has been created, we can assist you with data management and the search for specific files.
icon
Cataloging your archive data.
Ontrack's services include indexing, searching, and cataloging data content on backup and archive tapes stored outside of your production network. A time-consuming restoration of the tapes with the original backup software is not necessary. Every single file on every single tape is read out and cataloged, without having to back it up. You will receive precise lists of which data contents are on which tape.
Ontrack's indexing and cataloging services provide you with an efficient way to create a complete overview of your long-term archive, separate relevant from unnecessary data, and significantly improve the quality and cost structure of your data storage.
Content catalog and copy for audits.
Download your catalog via a secure FTP server, so you have a copy ready in case of an audit or when data must be submitted to court. The catalog is a simple text file that you can easily keep
Ontrack's indexing and cataloging includes:
Creation of an electronic catalog of all stored data per volume
Search for specific data in files, emails or other databases
Full-text or meta-text indexing of unstructured data and e-mails (from Exchange, Lotus Notes or other platforms)
Support for all popular tape and media formats such as LTO or DLT as well as all tape libraries
Tape testing for age, expiration date and contamination Identification of inconsistencies
How it Works
Our tape services consist of four main steps that make managing your archive data a straightforward task.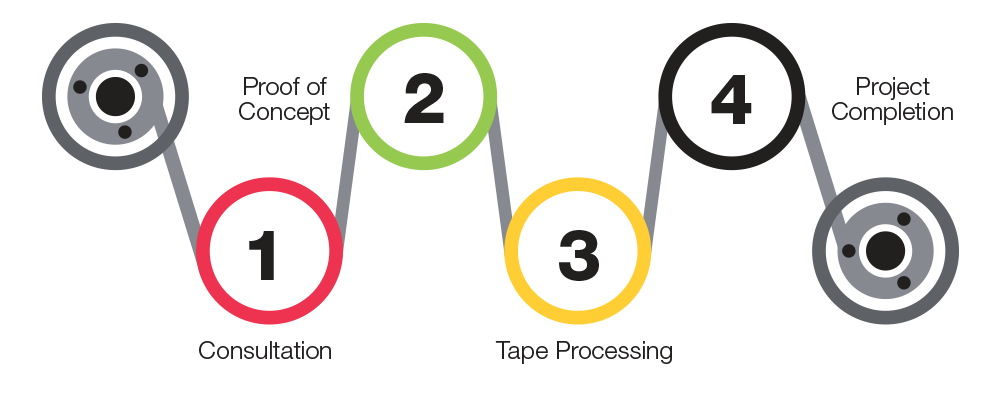 Get a tape services quote.
Why work with Ontrack?
World-leading data management services and software since 1985
International coverage with 33 office locations for multi-site / jurisdiction cases
24/7/365 availability
Over 30 years of technical experience and R&D capability to solve even the most challenging tape situations
Proprietary software tools that work independently of backup infrastructure/software
Strict security policies with chain of custody if required.
Security compliant - twice awarded by the US Department of Defense for outstanding security participation