Potential Data Loss Scenarios and Steps to Recover
Monday, September 12, 2011 by The Data Experts
Administrators may seek assistance to clean up and reorganize after a database becomes lost or corrupt. Data recovery is further complicated when databases are hosted inside virtual machines, as the interconnections are quite dissimilar to when they reside inside the actual data center.
Data loss instances are most often occur due to human error, but as any administrator knows, they can include anything from hardware failures to internal database corruptions and deleted database entries.
Common Oracle Data Stores
Oracle Database Data Loss Scenarios
Oracle database or backup corruption
Oracle ASM corruption
Log corruption
Deleted Oracle databases, logs or backups
File system corruption
Knowing that data loss scenarios can wreck havoc on business continuity, it is imperative to find a service provider with the recovery toolset designed to retrieve the row data contained within missing or damaged database files.
Steps to recovery
Search and Find. If the database file is inaccessible due to hardware issues, the storage device will need repair in order to extract the data. If the file is missing, deleted or truncated, the file system is adjusted to point to the correct data stream. Or, if there are no pointers remaining, the entire data area is searched to find Oracle database data.
Analyze and Report. Proprietary Oracle toolsets can analyze the complex internal structures of the .DBF (or .ORA) files and provide reports detailing the recoverable tables and the number of data rows.
Recover. The table data is copied into a SQL_LDR script to be imported into a new Oracle database.
Ontrack supports most data types and Oracle databases currently in use today, including versions 8, 8i, 9i, 10g and 11g running on both x86 and Solaris platforms. This provides users with a recovery solution that can match their specific hardware configurations. The data recovery specialists at Ontrack can also recover Oracle data that is on ASM disk groups, including cases where ASM volume structures are overwritten or have damage. Using proprietary tools and procedures, engineers are able to search the free space to find all of the raw Oracle data, rebuild the original database files and then extract the row data, allowing the customer to import the recovered data into a new database.
Oracle Linux Data Loss Scenarios
Despite advances in server hardware and storage, data loss is still a reality on any type of system. With Ontrack Data Recovery repair and recovery tools for Linux file systems including EXT3, EXT4, XFS, Reiser, JFS and GFS, Ontrack is able to handle data loss incidents on systems running Oracle Linux.
Oracle VM Data Loss Scenarios
Guest and host file system corruption
Deleted virtual machines
Deleted snapshots
Internal virtual disk corruption
RAID and other storage/server hardware failures
Deleted or corrupt files contained within the virtual disk
Virtualization adds an extra layer of complexity to a host system and when data loss occurs, Ontrack has the right tools to respond and can support file formats including VHD, VDI and VMDK used by Oracle VM and Oracle VirtualBox.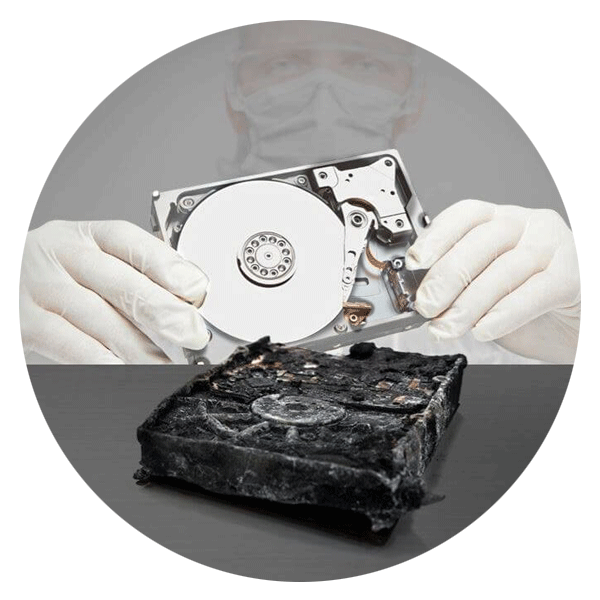 Call for Immediate Assistance!
---