New Technology Helps Recover Data from Oracle Databases
Thursday, April 14, 2011 by The Data Experts
Ontrack announced its expanded and improved Ontrack Data Recovery service capabilities for Oracle systems, including popular virtual environments. As the amount of data being stored in Oracle databases increases, the enhanced support from Ontrack provides thousands of Oracle database users with a professional, cost-effective expert resource when a data loss situation occurs.
Database Trends and Applications reported that nine out of 10 respondents from a survey of Oracle database users confirmed database growth, while 6 percent of respondents reported database growth of 50 percent or more per year. In addition, 98 percent of Fortune 500 companies use Oracle today, according to Oracle. With the growing number of companies utilizing Oracle databases for their storage needs, there is an increasing need for data recovery providers who understand these systems in the event of data loss. Recovery efforts can be further complicated when databases are hosted inside virtual machines or in the cloud. To help businesses mitigate these data storage and management risks, Ontrack can help companies address Oracle data loss situations, which predominantly occur because of human error or hardware damage.
Currently, Ontrack Data Recovery engineers have solutions to significantly advance the success rate of recoveries from:
Corrupt Oracle databases and logs. Ontrack supports most data types and Oracle databases currently in use today. This provides users with a recovery solution that can be tailored to match their specific hardware configurations.
Damaged Automatic Storage Management (ASM) file systems. Ontrack can recover Oracle data that is stored on ASM disk groups, including cases where ASM volume structures have been damaged or overwritten.
Missing or deleted databases. Ontrack Data Recovery specialists can recover Oracle database files that have been deleted or are missing, even if the metadata has been overwritten. Using proprietary tools and procedures, engineers are able to search the free space to find all of the raw Oracle data, rebuild the original database files and then extract the row data, allowing the customer to import the recovered data into a new database.
Data loss scenarios can include anything from hardware failures to internal database corruptions and deleted database entries. With in-lab, remote and on-site data recovery service options, Ontrack has the ability to perform just-in-time (JIT) service to accommodate virtually any and every Oracle database data loss situation. The company also offers around-the-clock customer service in 14 languages as well as real-time tracking of job progress through its online customer portal.
"Thanks to the improvements in our technology made by our Ontrack Data Recovery developers and engineers, Ontrack is able to recover data from a variety of Oracle data loss scenarios from a single database to a complex enterprise level installation," said Jeff Pederson, manager of Ontrack Data Recovery operations, Ontrack. "These improvements will help enterprises ensure that critical information essential for business continuity, such as customer records and business transactions, is recovered in the event data is compromised. Our improved service capabilities will also help customers storing key digital assets on virtualized Oracle databases recover critical data faster, given the urgency that database failure or corruption demands."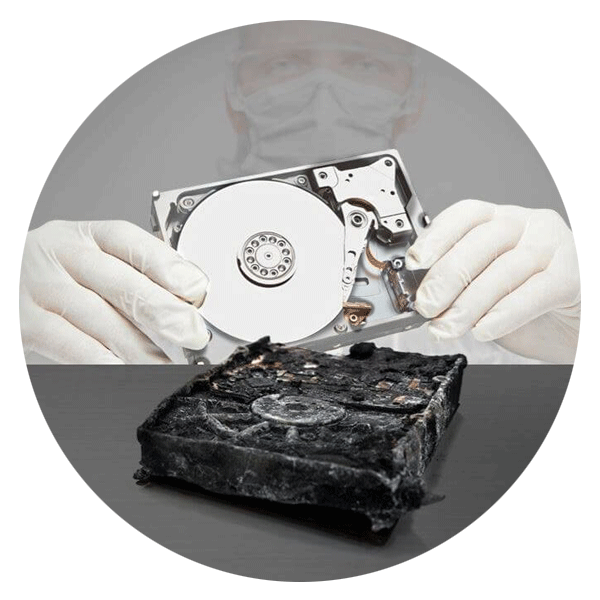 Call for Immediate Assistance!
---