Mobile Device | Data Protection |Ontrack blog
Thursday, March 14, 2019 by Michael Nuncic
How to Protect Your Data on Your Old Mobile Device
With the rising costs of smartphones, many consumers are no longer prepared to pay the hefty price tag that comes with a brand new one.
With iPhone´s having passed the $1000 line, many are now considering buying used smartphones.
According to a study published last year, the worldwide sales of refurbished smartphones grew by 13% in 2017 compared to 2016. In contrast, the global sales of new smartphones grew by 3% only.
In many cases, trading in your own smartphone to get an upgrade is a good way of lowering the price tag of a new phone. When a trade-in is not possible, many people turn to eBay or other internet marketplaces to sell their old smartphone. But, before you do that, you should remember these 5 tips:
Backup your phone
Before selling or trading-in your phone, you should back up all data stored on your device, so that you can transfer the data easily to your new phone. If you are an iPhone user, you need to do the following:
Head to Settings
Click iCloud
Click Storage and Backup (if for any reason the iCloud feature is disabled, enable it)
Select Backup Now (this will save your data to the Cloud)
If you are an Android user, you can use a USB cable to transfer your data onto a computer. Additionally, there are many Android apps that create backups of your mobile device data.
If you need to back up from specific smartphone apps, Titanium Backup or Helium Backup are tools that are useful for saving app data. Another tool is MyPhoneExplorer. This is intended for users that want to back up their address book, calendar, SMS, files, photos, and phone lists without using Google. For those users that are happy to use Google, you can use your Google account to save all the content of your device.
Deactivate your accounts
After you have backed up all your data, you should deactivate or deregister your phone from your accounts. By doing so, whoever purchases your mobile device will not have any problems trying to activate it with their own personal data. This is very important with a used iPhone, as if you have not deregistered yourself from the device, the new owner may not ever be able to use the phone. If you are planning to sell or trade-in an iPhone with iOS 7 or above, you have to make sure that Activation Lock is turned off. This ties your phone with your Apple ID. These settings can be changed using iCloud under "Find My iPhone".
iPhone users should deregister their device from both iCloud as well as iTunes after they have backed up their data. After the user has successfully deregistered themselves from iCloud and iTunes, they then must delete the entire contents of the phone.
Android users should not run into any major problems as iPhone users can. One tip is that it is a good idea to sign out of your Google Account before resetting your phone. You will find "Remove Account" under "Settings", "Google Account." Note that this can be different depending on your specific Android.
Encrypt your data
Before securely deleting your mobile device it is a good idea to encrypt the data. By doing so, you make the data unreadable to everyone without the individual unique encryption key. While data on iPhones are encrypted by default, Android data must be encrypted manually. You can find this feature under "Settings/Security" and then tap "Encrypt Device." After encrypting your device, the data cannot be accessed by outside devices or hackers.
Delete your phone with a factory reset or special erasure software
The easiest way to securely delete all the data on your phone before you trade it in or sell it is to do a factory reset.
With an iPhone, all you have to do is to find "General" under "Settings", select "Reset" and then "Erase All Content." On an Android device select "Settings," then "Privacy," "Factory Data Reset," and select "Reset Phone."
|However, for companies, doing such a manual factory reset on hundreds or even thousands of mobile devices is simply not possible. For administrators, special software tools have been developed that can securely delete large amounts of devices for good and can provide both a detailed data erasure report as well as a certification of the process used. Ontrack Data Recovery provides not only the needed software by Blancco but also provides Hosted Erase –a DIY solution for secure data destruction on multiple devices. Customers who do not have the time nor the expertise can use Ontrack's Data Erasure and Erase Verification Services.
Remove any SIM or SD cards
This is may seem quite obvious, but many people forget to take out their SIM and their (Mini/Micro) SD cards before they sell/trade-in their device.
Learn more about Ontrack's mobile data recovery services.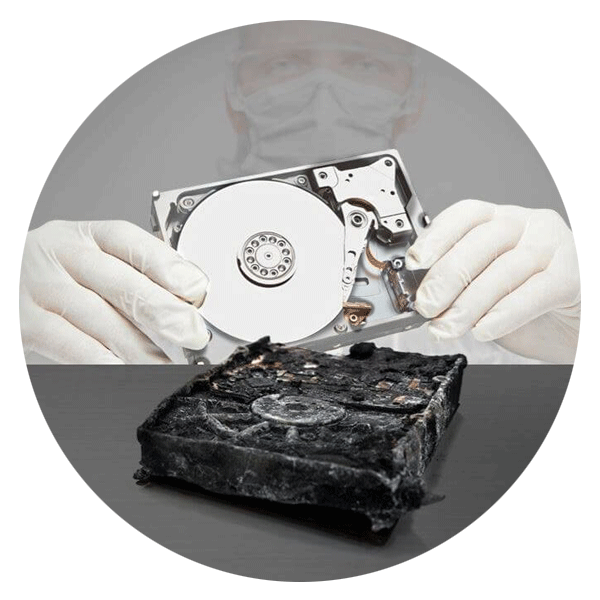 Call for Immediate Assistance!
---