Ontrack Emergency Data Recovery: A RAID Recovery Success Story
Wednesday, November 17, 2021 by Ontrack Team
Let's be honest: There's never a good time for a data loss incident. There are cases, however, where a company's operation depends solely on whether data is up and running properly. In those instances, data loss can be far more than a mere annoyance, it can lead to loss of critical productivity time and even revenue.
Such was the case in a recent scenario that made its way to the desk of Ontrack's data recovery engineers.

A Mysterious Case of Missing RAID Data
A multinational client found themselves in desperate need of emergency RAID 5 data recovery after noticing that their company's crucial financial data and office files had disappeared from headquarters. An IBM DS400 storage system containing two RAID arrays of 16 x 600 GB (gigabytes) on Fiber Channel hard drives failed, causing the data to go missing.
Typically, companies opt for backup hard drives as an initial resource for data recovery when data loss incidents occur. Unfortunately, that wasn't the case for this client. With an entire office left with no backup plan to speak of, they were concerned about the odds of a successful RAID data recovery.

You're Going to Need Backup…Data
Speaking of backup, now is a good time to remind you that backing up your data can make all the difference in a data loss scenario. In fact, Ontrack's experts highly suggest that you not only use a backup solution, but that you also check your backup data regularly. Bottom line? Whether you're storing data professionally or personally, make sure a solid backup strategy is in place. Our advice? Stick to the 3-2-1 backup rule:
Data should be stored 3 times.
Data should be stored using 2 different technologies.
1 of the backups should always be kept at a remote location.
Using the 3-2-1 backup rule ensures that all won't be lost when you or your company is faced with a data loss situation.

Ontrack: On Call and Ready to Recover RAID Data
So, what did the client do upon realizing the shocking truth that important data was nowhere to be found and no backup plan was in place to regain access to it? Turn to Ontrack's RAID data recovery experts.
All of the damaged media was sent to an Ontrack location by courier over the weekend and our engineers began the process of examining the issue. Given that an entire office was waiting with bated breath for a proper solution, recovery updates were provided to the client every 15 minutes.
Despite the severe errors found on the client's hard drives, it was quickly discovered that the RAID 5 system had to virtually be rebuilt to successfully retrieve the data of the company's four VMFS VMware ESX 5.1 volumes in perfect condition.

Another RAID Data Recovery Success in the Books
"Good job to your team in recovering our data. I was biting my nails (nervous) the entire time!"
Thanks to the diligence of Ontrack's on call engineers, all the company's virtual machines were able to be fully restored and operations were up and running regularly within six days. In less than a week, Ontrack turned a client's data loss disaster into a RAID data recovery success story.
Have a data loss emergency of your own? Don't hesitate to contact us for an evaluation. Backup or no, our experts are your best bet for successful RAID data recovery. And when it comes to keeping your organization up and running, the best is the only option.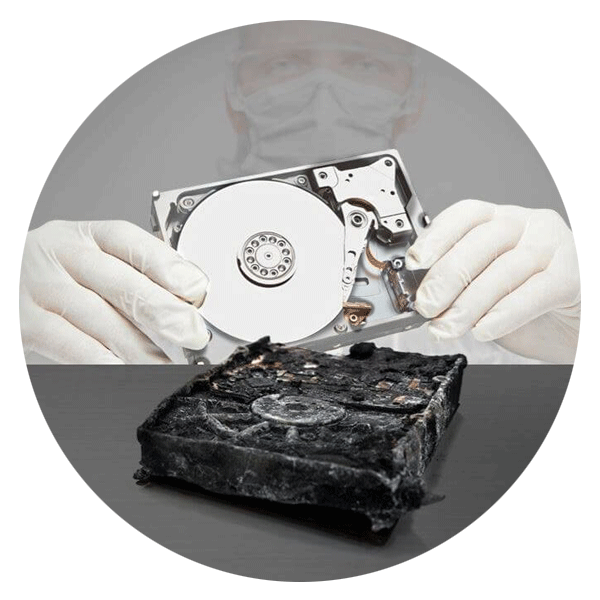 Call for Immediate Assistance!
---