Ontrack has been delivering the best data recovery solutions to customers in Orlando for over three decades.
No matter what kind of data loss issue you have, Ontrack can recover your data.
Orlando Data Recover Experts
The Orlando Convention Center and theme parks account for as many as 75 million visitors a year and is the home of major tourist destinations like Universal Studios Florida, Volcano Bay, and the Walt Disney World® Resort.
Although some rides are scary, we know the most terrifying ride isn't located in Orlando's theme parks. It's the emotional roller-coaster businesses experience when a devastating server crashes, hard drives fail, or worse yet, a ransomware attack preventing access to business-critical files. For the past 30 years, Ontrack has supported companies, government organizations, and education institutions recover from the most severe data loss challenges and recovered their data when they thought all was lost forever.
Ontrack has a long history of working with hard drive and computer manufacturers like Dell, IBM, HP.
Whether you're just visiting or live in the sunshine state, you'll benefit from Ontrack's incomparable expertise, expert engineers, and virtually unlimited resources.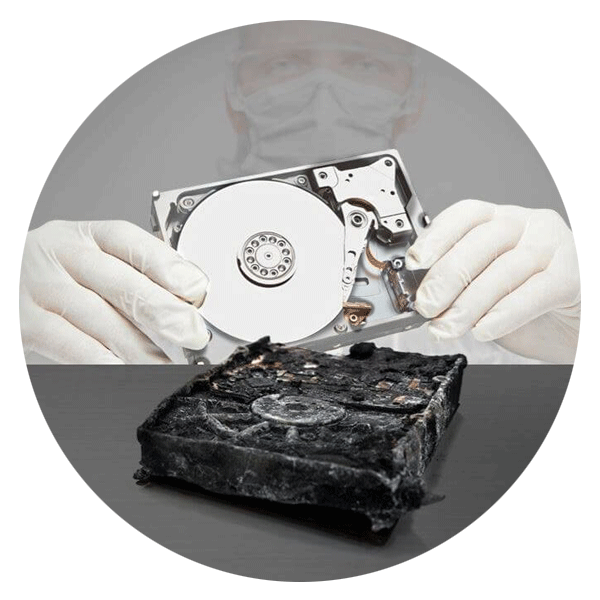 The data recovery process.
From initial consultation to ongoing support, more businesses and consumers choose Ontrack Data Recovery solutions and software to handle data loss situation – from simple to the most complex and catastrophic.
Start your data recovery now with a free consultation.
Contact our team of experts. Ontrack accommodates everyone – from the largest government or enterprise organization to an individual who may have lost their digital photos and everyone in between.