Over 50,000 clients from small businesses to Fortune 100 companies rely on our best-in-class data recovery services each year. Our recovery rate is 98%.
Data recovery from all types of storage media.
If data can be stored on it, we can recover data from it.
24/7 Support
World's experts always ready to help.
Recovery Time from 4 Hours
Levels adjusted to your needs.
90% Recovery Efficiency
Over 500,000 successful data recoveries.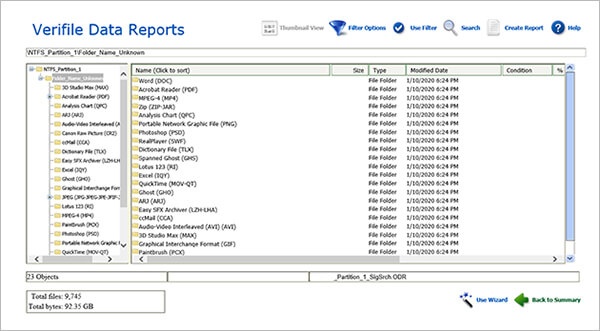 Know what can be recovered before paying for a full recovery.
Each evaluation includes an option to receive a Verifile™ Online Data Report which lists the recoverable files and their condition.
Learn more
Expert data recovery services
With 1,400 employees around the world, hundreds of qualified engineers, 50,000 recoveries every year and over 30 years of experience, we are the data recovery experts.
Ontrack guarantees the security and confidentiality of your data throughout the recovery process. Our experts are available 24/7 to provide tailored advice and solutions to your business in the event of data loss.
We use the independent rating service, Trustpilot, to collect and evaluate feedback. See what others are saying about Ontrack.