Monday, April 1, 2019 by Michael Nuncic
Ontrack conducted a global World Back Up Day survey to investigate how individuals protect themselves from data loss.
---
Thursday, March 28, 2019 by Michael Nuncic
The rise of cybercrime in on the up, especially with the introduction of fake apps to the smartphone market. Ensuring that your employees' mobile devices are protected from hackers is vital if you want to protect your company data.
---
Wednesday, March 27, 2019 by Craig Spooner
---
Thursday, March 14, 2019 by Michael Nuncic
The rising costs of smartphones have turned consumers to second-hand and refurbished devices. But, how do you ensure your personal data is safe when you trade in or sell your device?
---
Thursday, March 7, 2019 by Tilly Holland
The rise of cybercrime has come hand in hand with the rise of technology. One of the most popular forms of cybercrime is ransomware. In this blog, we cover the main facts about ransomware and what to do it you are attacked.
---
Tuesday, February 19, 2019 by Michael Nuncic
Cybercrime has been on the rise for the past decade. In this blog, we look at a recent study by Accenture and give some useful tips on how to protect your company.
---
Thursday, February 7, 2019 by Michael Nuncic
As data recovery specialists, we have had many cases over the years where data loss has occurred on NAND Flash-based storage devices - SSDs, USB sticks, and the so-called CF (CompactFlash) cards.
---
Thursday, January 31, 2019 by Michael Nuncic
You can fight the effects of write amplification by keeping free space consolidated on the SSD. You can actually minimise Write Amplification when the TRIM command is enabled and the TRIM operations are done automatically by the operating system in the background to wipe clean unused disk space. However – and this comes at a major risk – once TRIM is active and the storage space is overwritten there is not a chance to recover the original data once saved there.
---
Thursday, January 24, 2019 by Michael Nuncic
Wear leveling is one of the most essential technologies to expand the lifetime of an SSD. Therefore when buying a new SSD it is essential that you choose one where both methods of wear leveling – dynamic and static – are implemented in the firmware. By doing so, you not only choose a product with a better life expectancy but also invest in data security. When both wear leveling methods are used, the more unlikely a data loss situation due to hardware failure will occur.
---
Tuesday, January 22, 2019 by Michael Nuncic
Personal data hacks were a big news story in 2018, and it looks like 2019 will be no different. Read about the latest hack attack called Collection # 1.
---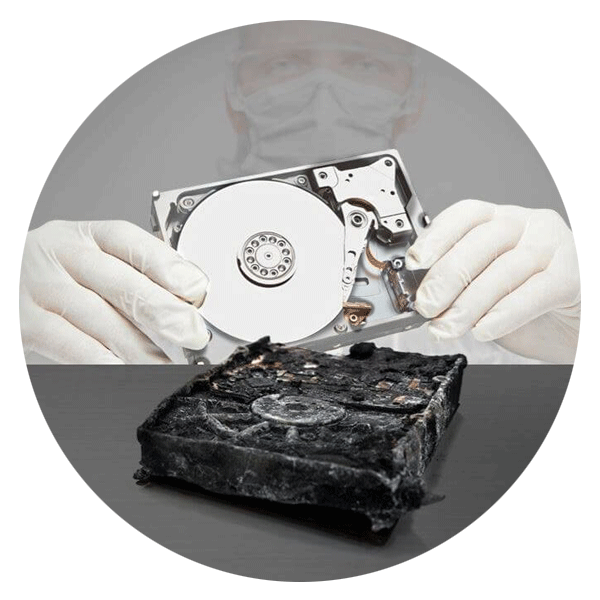 Call for Immediate Assistance!
---