Tuesday, May 8, 2018 by The Ontrack Experts
Ontrack is long known for its expertise in recovering data from hard disk drives, SSDs, RAID, and NAS systems as well as high-end server and storage systems from brands like EMC/Dell, HP and many others.
---
Thursday, April 26, 2018 by Michael Nuncic
With just weeks left until the European GDPR regulation gets into full effect on May 25th and fines up to 4% of the global annual turnover for companies and organization who do not comply to the rules, managers should check if they are able to securely erase data and files on demand, when ordered.
---
Friday, April 20, 2018 by Michael Nuncic
A last check if your GDPR implementation is accurate and secure is therefore a good thing to do for the time left. That is what our checklist is for! You should use it a guideline of what you – at least – look for and – if it you haven't done so already – implement until the May 25th deadline.
---
Friday, April 20, 2018 by Michael Nuncic
---
Friday, March 23, 2018 by Michael Nuncic
Cleaning up your computer after the long winter use is a smart thing to do, not only to gain some disk space again, but also out of data security reasons. Removing unused software or online applications or services, changing passwords and credentials, as well as old data you will never need again, helps you in preventing being hacked or your digital identity getting leaked.
---
Tuesday, March 20, 2018 by Michael Nuncic
What sounds easy and has already happened accidentally without any further action, can be difficult to implement in reality. For one thing, you have to know what exactly should be forgotten. On the other hand, you have to know how to actually forget everything completely. Without just a spark of information, the pink elephant can still be found.
---
Friday, March 16, 2018 by Michael Nuncic
With more storage and speed needed in the age of big data, all-flash arrays sound like the perfect solution to handle huge amounts of data. And since the prices for both flash NAND chips as well as SSDs have fallen over the years, these questions arise: What is an all-flash array? And why should I go for an all-flash array?
---
Wednesday, March 14, 2018 by Philipp Lohberg
There are big differences between the data recovery specialist and the computer forensics professions, but there are many things in common. Both look for data that cannot be retrieved because of an accident or by a person's own initiative.
---
Thursday, March 8, 2018 by Mikey Anderson
Addressing key areas of email retention, including the ones in this post, will serve as a great start for organizations to show to regulatory bodies (and potentially, customers) that they are continuing to do the right thing when it comes to email and personal data retention.
---
Friday, February 23, 2018 by Michael Nuncic
Even though most of the so-called bitcoin owners in reality don't really own a bitcoin or parts of it, and only have an account on one of the many cryptocurrency exchanges around the world and the internet, some people do. It was (and sometimes still is) possible to buy a real bitcoin over the internet. All you need is a modern bitcoin wallet with a valid bitcoin address and your personal key.
---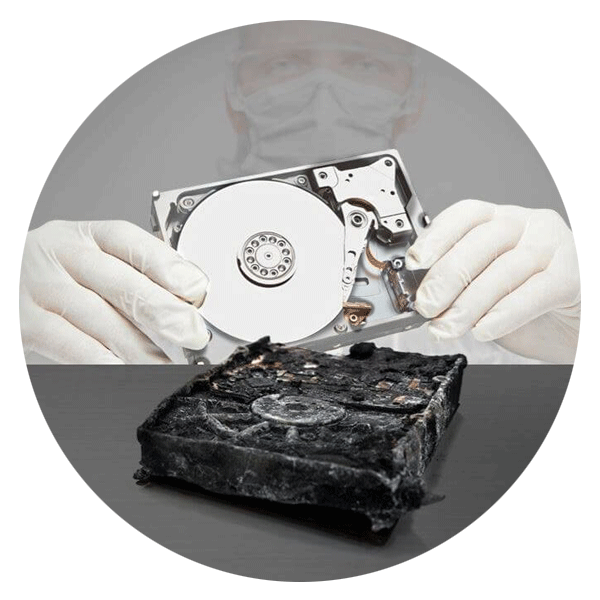 Call for Immediate Assistance!
---