Thursday, April 13, 2017 by Michael Nuncic
More and more consumers and enterprises are buying SSDs and solid state hybrid drives (SSHD) these days. Studies from the IT market researchers of IDC show that in the enterprise market, SSD capacity shipments are seeing a 50 percent annual growth rate, and this trend should continue until the end of this decade.
---
Monday, April 10, 2017 by Sam Wiltshire
---
Thursday, April 6, 2017 by Kathrin Brekle
The annual World Backup Day on March 31st always provides good reason to consider one's own approach to creating backups, as well detecting any possible weak points. For many people, making a backup is just a tedious routine. However, it can be very reassuring – for both private individuals as well as for companies – to know that a functioning backup exists if an emergency should strike. The results of the global survey conducted by Ontrack once again demonstrate the importance of this issue.
---
Tuesday, April 4, 2017 by Mikey Anderson
In most cases, if you've lost data there is still a chance that it can be recovered. However, for that to be possible there are some things you should and shouldn't do in order to preserve your data. Here's a quick bite-sized overview of the things you should remember when you think you may have been affected by data loss:
---
Thursday, March 30, 2017 by Michael Nuncic
---
Thursday, March 23, 2017 by Ben Blomberg
We've discussed in previous posts how the growth of cloud computing, mobile transactions, and social networking is changing the computing landscape and how organizations will meet the demands of this ever-changing environment. At the core of this growth, mission-critical servers allow enterprises to work across multiple channels and devices to support their employees, customers, and e-commerce.
---
Friday, March 17, 2017 by Ontrack Italia
Dove vengono memorizzati i dati su sistemi di storage complessi come i software-defined e hyper-converged?
---
Wednesday, March 15, 2017 by Michael Nuncic
There are three different kinds of cloud variants to choose from: Public cloud, Private cloud and Hybrid cloud. While the public cloud is a term for moving all data outside the company to cloud service provider platform, the company using cloud technology is responsible for private cloud management. To get the best of both strategies a lot of companies use the hybrid cloud approach. They store some files or use some services over the internet of a public cloud service, while more business-critical data, applications and services are run inside the company on the private cloud. The challenge when running a hybrid cloud is the clear separation of the two processes in business-critical and non-risky workflows. This is only achievable when all available files and complete processing and obtain consistent classification as either business-critical or non-risky.
---
Thursday, March 9, 2017 by The Data Experts
Since 2010, there has been an increase of reported attacks from blackmail viruses. The spread of the Locky in February 2016, represented an unprecedented rise of ransomware.
---
Monday, March 6, 2017 by Michael Nuncic
It is amazing; for almost every need, there's an app you can install on your smartphone – games, navigation, editors, barcode readers, messaging – there's hardly a topic that doesn't exist. Since almost everything is free to download, how do developers finance these programs?
---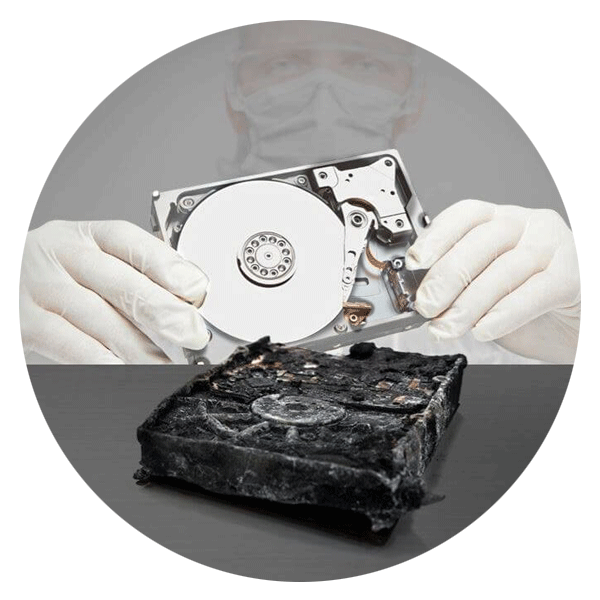 Call for Immediate Assistance!
---