Thursday, November 4, 2021 by Ontrack Team
Even modern servers and storage systems are running RAID technology - mostly in enterprises, but it has become more prevalent in consumer NAS systems as well. RAID has survived for more than 30 years, and it still plays a major role in data storage to this day. Why is that? Glad you asked.
---
Monday, November 1, 2021 by Ontrack Team
The complex nature of IBM Storwize's virtual RAID data storage system has become notorious in the data recovery industry over the years. So, when a client called on Ontrack's engineers to restore 120 damaged hard drives within an IBM SVC Storwize v7000 system they had quite the challenge ahead of them…especially since there was no backup data to help with restoration efforts.
---
Thursday, October 28, 2021 by Ontrack Team
This is the finale of Ontrack's Data Recovery 101 training series, a collection of blog posts designed to help identify device failures and data loss scenarios that may need professional data recovery service.
---
Thursday, October 21, 2021 by Ontrack Team
Learn about the most common HHD and SSD failures and data loss scenarios that may need professional data recovery services. Ontrack can help prevent data loss.
---
Thursday, October 14, 2021 by Ontrack Team
Discover how to diagnose the type of data loss that has occurred on your device. Have all the information you need to know that you're in need of a data recovery expert? Request a free estimate from the global leader in data recovery today.
---
Monday, October 4, 2021 by Ontrack Team
While it's always better to err on the side of caution when it comes to keeping up with your Apple device; the truth of the matter is accidents happen, some more unforeseen than others. Ontrack's data recovery engineers have extensive experience recovering lost data from any situation regarding Apple's ecosystem of products including all generations of iPhones, iPads, iPods, Macs and MacBooks.
---
Friday, September 24, 2021 by Ontrack Team
When it comes to data, a single slip of the finger while running a command is all it takes for critical information to go missing from your hard drive. Fortunately, Ontrack performs hard drive recovery from any make, model, brand, or operating system…much to the relief of one of our most recent clients.
---
Thursday, September 23, 2021 by Ontrack Team
This blog investigates the common questions you need to ask yourself in order to properly diagnose data loss and provides solutions to ensure your data can be recovered the right way.
---
Monday, July 12, 2021 by The Ontrack Team
A health care customer was affected by a ransomware attack that not only targeted their server data, but also "Veeam Agent for Windows" backups located on an external HDD. Their IT / managed services provider agreement did not include regular off-site backups, so this was the only copy of the data that existed.
---
Thursday, July 1, 2021 by Tilly Holland
For most people, hard drives go beyond being a simple object. They are the keeper of our memories, work files, favorite music tracks, and personal videos. In essence, they are the digital archive of our lives! But buying a hard drive can be a difficult choice. This blog aims to help you make a more informed choice. As they hold such importance for many people, we thought it was a good idea to look into some of the main considerations you should take before purchasing one.
---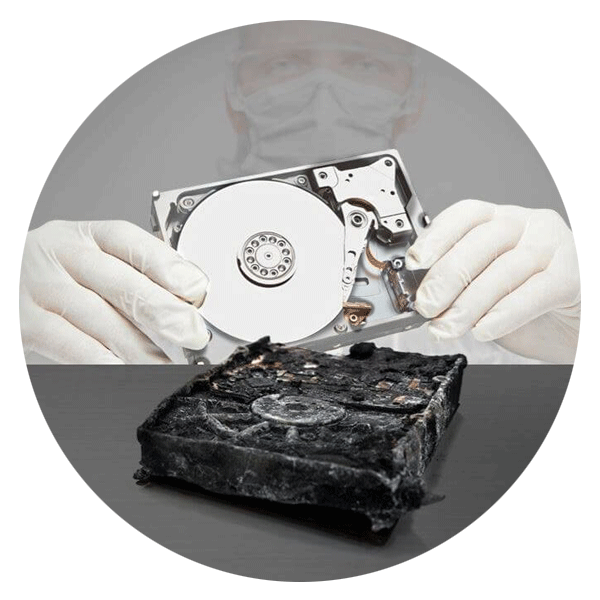 Call for Immediate Assistance!
---