Ontrack Research and Development Team Lead: Robin England
Thursday, May 16, 2019 by Tilly Holland
How long have you worked at Ontrack?
13 years at Ontrack and have worked in data recovery engineering since 1995.
What makes Ontrack different from its competitors?
Research and development. Ontrack is the only company I know which actively invests in developing bespoke solutions to data recovery problems.
Where do you see data recovery going in the future?
I believe that there will always be a need for data recovery. Data storage technology will continue to evolve just as it has over the last 20 years, the technology may become more reliable but I believe that there will always be circumstances where data important to someone is rendered inaccessible.
What is your best Ontrack story?
It is always rewarding to be able to return personal data such as precious family photos and videos to their owners, but I have been involved in many forensic data recovery cases over the years and these tend to be the most exciting due to the circumstances surrounding the cause of data loss. I frequently work on CCTV recovery cases and the vast majority of these are related to serious fires where the DVR has been damaged beyond use. I am always amazed at the number of different ways a fire can start and how fast it can spread when I review the footage we have recovered in these instances.
Why do you think Ontrack is such a great place to work?
I really like the people I work with. My colleagues are friendly, knowledgeable and talented. Everyone wants to do the best they can for our clients and I like Ontrack's core values which reflect a strong moral and ethical approach to business. As an engineer, I really enjoy the technical challenges we face – no two days are ever the same!
What's your favourite film?
Stanley Kubrick's "2001 – A Space Odyssey"
What's your favourite food?
Macaroni cheese (cheese sauce must be made with mustard) followed by bread and butter pudding.
What are your hobbies?
My family keeps me busy but when I have spare time I enjoy electronics and restoring and programming my collection of vintage computers (vintage, in this case, being 1980s home computers, various Z80-based CP/M machines, and early IBM XT and AT machines).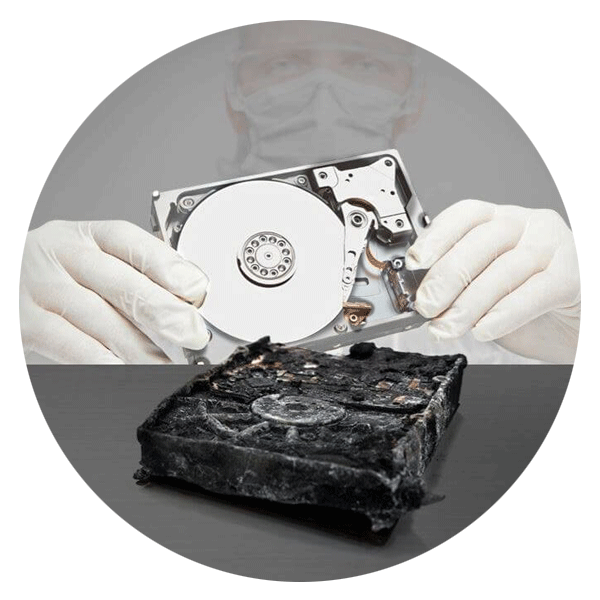 Call for Immediate Assistance!
---