Thursday, July 9, 2020 by The Data Experts
Computer users and many experts often consider lost data permanently destroyed, with no hope of recovery. Information about lost data can be complex, inconsistent or inaccurate, so it's not surprising that data loss and data recovery are some of the most confusing and misunderstood concepts.
---
Thursday, February 27, 2020 by Pierre Pommier
With 2020 now in full swing, we thought we would take a quick look back at some of the most memorable data recovery projects we saw over the course of 2019.
---
Thursday, April 18, 2019 by Mikey Anderson
Ontrack discusses what NASA uses to store data in outer space. Since 1987 and with over 2,700 reviews in Trustpilot!
---
Thursday, November 15, 2018 by Michael Nuncic
The use of cooling systems is prominent in many aspects of our day to day lives, we're just not really aware of it! In this blog, we look into how our everyday devices are kept cool.
---
Friday, April 20, 2018 by Michael Nuncic
A last check if your GDPR implementation is accurate and secure is therefore a good thing to do for the time left. That is what our checklist is for! You should use it a guideline of what you – at least – look for and – if it you haven't done so already – implement until the May 25th deadline.
---
Tuesday, November 22, 2016 by Michael Nuncic
It gets really dangerous for the uninformed customer when data is collected and analyzed as part of the so-called big data. It's possible that computer algorithms can determine your life and influence your creditworthiness, your job search and the application process related to it or your health insurance. If you push it to the top, your personal preferences, hobbies and habits can be included in such a calculation.
---
Friday, June 5, 2015 by Jennifer Duits
Until now IT departments have dealt with the burden of BIG data by purchasing new storages systems as current systems reach capacity. This traditional extension of the hardware can be costly, inefficient and the increasingly complex architecture tends to create bottlenecks which slow the system.
---
Thursday, December 31, 2009 by The Data Experts
Never assume that data is unrecoverable - no matter how extreme the damage. Ontrack Data Recovery engineers have retrieved data from devices damaged in Hurricane Katrina and the Columbia Space Shuttle Disaster, and numerous other disasters.
---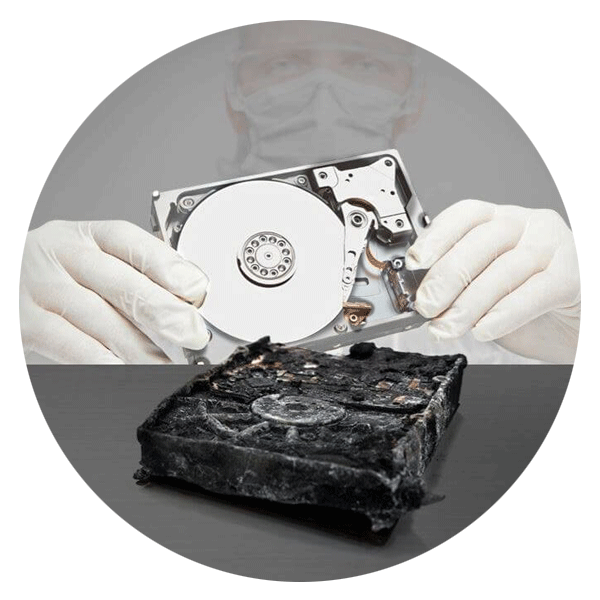 Call for Immediate Assistance!
---