Thursday, November 18, 2021 by Mikey Anderson
In this episode of Storage Board, we'll take a look at RAID data storage and find out how it works.
---
Thursday, December 1, 2016 by Michael Nuncic
Even though the different RAID-levels have certain protection mechanisms against data loss due to physical failure of one or more hard disks, the technology is not bullet proof. Therefore, it's wise to prepare yourself against data loss when using a RAID array and at least consider the following tips.
---
Tuesday, July 12, 2016 by Mikey Anderson
In part 1 of this article, we explained the basic idea of RAID, as well as the most commonly used terms when talking about this type of storage. In this second part, we'll take a look at what RAID levels are and explore how some of the traditional level configurations work. We'll also find out what challenges RAID storage can bring if data recovery services are required. Let's take a look!
---
Monday, April 22, 2013 by David Logue
This is a follow up to the original article on RAID vs. Drive Rebuilds. Several questions came up about RAID and drive rebuilds and preventing data loss since the original posting, and Part 2 will attempt to address those questions.
---
Monday, February 11, 2013 by David Logue
What happens when a RAID rebuild goes wrong and what can be done to prevent that from happening to you? To answer the question, you need to understand how data is written to a RAID array and what happens when a drive fails and a rebuild is started. I am going to use a Windows NTFS volume and a 4 drive RAID 5 array as the example system.
---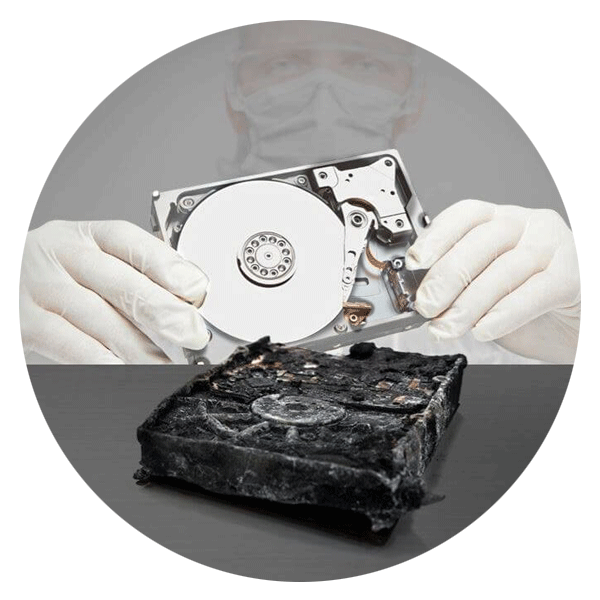 Call for Immediate Assistance!
---