A tape catalog solution tutorial: Ontrack® DataAdvisor™
Friday, February 26, 2016 by Jennifer Duits
Ontrack DataAdvisor is Kroll Ontrack's newest member of our family of tape services and has been available for two weeks now. We like to show in this blog post how to use this catalog management tool in a real life scenario.
As we have pointed out in "The role of tape in modern IT"- our first blog article on this new solution - it is no longer necessary to keep existing old legacy tape (hardware) equipment as well as ancient backup software functional and running. With the Ontrack DataAdvisor solution the only "hardware" that is still needed are the tapes containing data.
Tape and Data Preparation
Typically Ontrack DataAdvisor comes into play when you already have a catalog file of your legacy tape backup solution. Before you can use Ontrack DataAdvisor, one or more catalog database files of your old existing tape backup or archive solution have to be created. How you create such a catalog file depends on the system you use and differs from system to system. After creating the necessary catalog database files, the Kroll Ontrack engineers converts those catalog files into DataAdvisor´s own format. As of today, most tape solutions and formats are supported and can be converted for use in the web-based tape catalog solution. Additionally, when there is no tape catalog database file of your old existing tape solution, Kroll Ontrack engineers are able to create it for you from your existing tapes. You can either send the catalog files or tapes to Kroll Ontrack.
After cataloging the data stored on your tapes, it is your decision where to store the physical tapes: You can store them in your company, at dedicated tape storage service providers like Iron Mountain or directly at Kroll Ontrack. No matter where, it is important that the tapes are stored securely under the principles of the manufacturer.
Using Ontrack DataAdvisor
Once the new Ontrack DataAdvisor catalog is created by the engineers, you can start managing it with ease. For example, you receive a request for a file from one of your old tapes:
First you log into you Ontrack DataAdvisor account via the internet.
After login you see the lists of folders in a file tree that were imported into the Ontrack DataAdvisor catalog.
To search for a specific file, you have three different options: You can search by session date, by backup format or you can use the free text field.
To search by session date:
If you know the approximate point of time when the file was stored on tape, this is the search method to use. For example, when the person is certain that the file was created around 15th of November 2010, you can search the folders stored around that date.
To search by backup format:
You can also search for a file by specific backup format. For example the backup administrator is certain that around the time the file may have been created only one specific format was used for backups – this can be the case when several different solutions are or were used in a company – this information can be used to locate the needed file.

To search via the free text field:
The simplest method to find the desired material inside Ontrack DataAdvisor's catalog database is to type it into the search field. Then Ontrack DataAdvisor will start to search the whole database for the file you want and display the findings for you.
What to do when you want to restore the file(s) that were found?
After you have found the specific file you search for it is now time to generate and send a restore request to Kroll Ontrack:
All you have to do is to locate and to mark the file(s) inside the Ontrack DataAdvisor file tree. To mark it/them just click the box on the left located before the folders or files.
After you have marked the items you want us to restore, you have to generate a restore request by clicking on the button "Generate restore request." An XML file is then created with the files you want us to restore and all the necessary information needed for that request like e.g. the location on the tape or tape set, the size of the file etc.
Once you have generated the request file, you can store it on your computer and, the most important step, send it to Kroll Ontrack via email. Our engineers will do the rest for you.
As you can see by this short and simple explanatory course, Ontrack DataAdvisor eliminates the need for maintaining your old legacy tape hardware or archive/ backup software. You can free yourself from high license fees, costs for replacement parts, additional time and the occasional external specialist´s knowhow. With Ontrack DataAdvisor, all of these maintenance costs (and sometimes worries if the old tape systems will work properly when needed) belongs in the past along with the old tape systems!
For more information, check out our video or visit our website!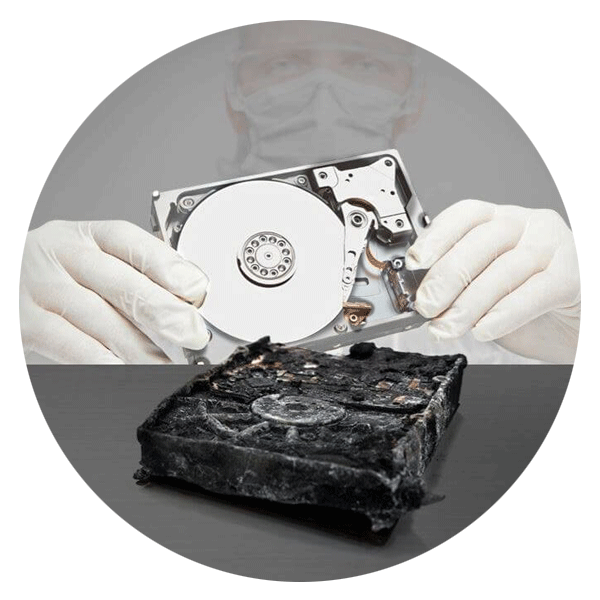 Call for Immediate Assistance!
---