Blue Screen of Death | Don't panic | Call Ontrack blog
Wednesday, August 24, 2022 by Tom Nevin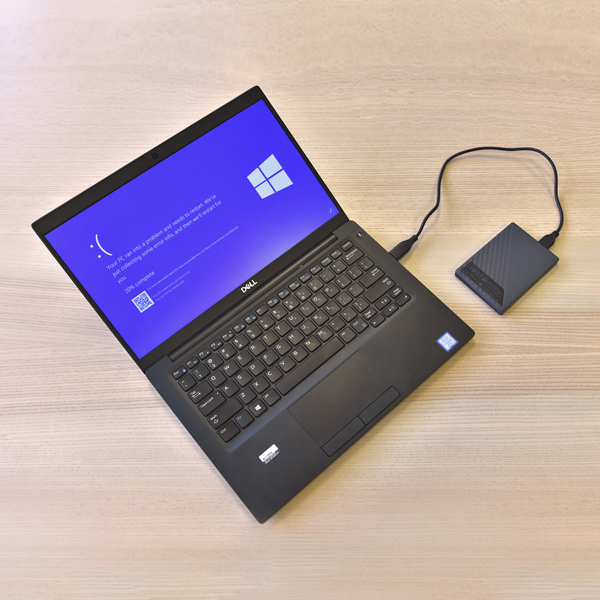 How to fix a windows blue screen of death (BSOD)
In this article, we take a look at the computing world's arch nemesis – the 'blue screen of death'. But is it as bad as you think? Here we share how the BSOD can actually help you get back online quicker.

We've all been there. You're in the middle of typing a document or watching a movie and a sea of blue descends upon your screen. It may be iconic, but it's possibly the most frustrating thing since dial-up. So exactly what is the Windows blue screen of death? And how has it evolved over the years?

Simply put, BSOD is a sign that all is not well with your computer.

Microsoft first introduced the BSOD in Windows 95. The original iteration primarily offered some cryptic words alluding to the issue, but not a lot more. When Windows 2000 was launched, the BSOD had also evolved to include a list of troubleshooting ideas that users could try to identify and fix the issue. Fast-forward to Windows XP, and users receive yet more advice on the BSOD, providing error codes you could Google for more information. Windows 8 saw the addition of an emoji – the 'sad face' to demonstrate empathy with how the user would feel after having their session rudely interrupted. And that's largely where things have stayed…until now.

The blue screen of death in Windows 11

The introduction of Windows 11 saw a major transformation as the BSOD turned black to coincide with its logon and shut-down screens.

Or at least it was black for a few months. In a patch that was released not long after the black screen of death was introduced, Microsoft said:

"We changed the screen color to blue when a device stops working or a stop error occurs as in previous versions of Windows."

While it wasn't made clear what was going on or why the outcome is still the same - all is not well with your computer. Putting colors to one side, let's consider what the BSOD is trying to tell you:

Error code: this typically starts with '0x' and can tell an IT professional exactly what the issue is.
Stop code: similar to the error code, the stop code makes it a little easier to start identifying what the type of fault is, for example, 'CRITICAL_PROCESS_DIED'.
QR code: introduced in Windows 8, the QR code directs you straight to the right support page.
Memory dump: Windows 11 introduced a new feature, which automatically generates a file named 'minidump' following a crash to help IT professionals establish the root cause.

So what should you do when faced with the BSOD?

It may sound cliché, but turn your computer off and on again. This usually resets the PC and sorts out whatever caused the device to crash. However, if the problem persists, reboot your PC into Safe Mode and try the following fixes:
How to boot into Safe Mode

Reboot your PC.
When you see the Windows Logo, reboot it again.
Repeat this step two more times, and it should place you in the automatic repair environment.
Click Advanced options > Troubleshoot > Advanced options > Startup Settings.
Click Restart.
Once the system has rebooted, press F4 to enable Safe Mode.

Fix 1: run Windows Memory Diagnostic Tool

In the Search box type 'Windows Memory Diagnostic'.
Click Restart now and check for problems (recommended).
Wait for the system to reboot and the tests to complete.
Restart the PC to check whether the problem is fixed.
Fix 2: update device drivers
Press Windows X and select Device Manager.
Choose a device category and select the drivers.
Right-click on the Driver and open Properties.
Navigate to the Driver tab and click Update Driver.
Update the driver.
Restart the PC to check whether the problem is fixed.
Once done, restart your system to check if the BSOD error is gone.
Fix 3: run SFC scan
Run Command Prompt utility as Administrator.
In the command prompt window, type SFC/scannow and press Enter.
Wait until the process is complete, and restart the PC to check whether the problem is fixed.

Fix 4: scan PC for malware

Open System Settings.
Go to Update & Security > Windows Security > Virus & threat protection.
Go to Windows security and select virus and threat protection.
If the Windows Defender antivirus program detects any virus, follow the instructions to remove it from your system.

Fix 5: perform a system restore

In the Windows Search box, type Create a restore point to open it.
Under System Protection, click System Restore.
Click Next > Next and select the restore point.
Click Scan for affected programs.
The process will scan for the programs, apps, and files that will be affected due to this process.
Once complete, click Next > Finish to end it.

Potential causes for the BSOD

Perhaps the most annoying thing about the BSOD is its unpredictability since it can appear at any time without warning. However, intelligence gathered from Microsoft suggests there are times when users are more prone to encounter the nasty interruption:

Recent computer changes: it's common for new programs, hardware, and system updates to trigger the BSOD. If this occurs simply roll back the changes made.
Hard drive space: when the hard disk has less than 15% of its capacity free, it increases the likelihood of an incident.
Malware and viruses: if the master boot record becomes infected, start the PC in Safe Mode and perform a full scan using the antivirus software.
Hardware driver updates: already Windows 11 is notorious for triggering the BSOD after rolling out updates, like KB5012643 and KB5013943.

Recover data after a Blue Screen of Death with Ontrack

If your machine is not recoverable following the BSOD, Ontrack can help. The industry leader in data recovery, we have 35 years of experience and performed 600k+ recoveries.

If data can be stored on it, we can recover it any time, anywhere – and we tailor our data recovery services to suit customers ranging from home users to large enterprises.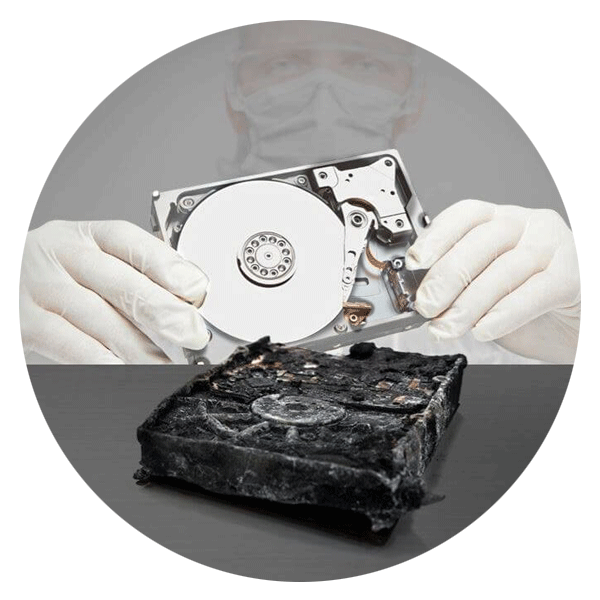 Call for Immediate Assistance!
---