New Techniques to Recover Data from Dell EqualLogic Systems
Tuesday, September 27, 2011 by The Data Experts
Ontrack recently announced new data recovery capabilities for Dell EqualLogic SAN systems. Using proprietary technology it developed to address Dell EqualLogic system data losses, Kroll Ontrack is now able to recover data from both traditional and virtualized file systems on Dell EqualLogic storage products.
"Recovering data from a proprietary file system on a storage unit can be a very complex process, especially if virtualization is a part of the puzzle," said Jeff Pederson, manager of data recovery operations, Kroll Ontrack. "Committed to leveraging the expertise of our worldwide engineering team to support our customers and partners, Kroll Ontrack works to develop unique data recovery solutions for new technologies as soon as they are needed. A customized solution allows us to perform these recoveries effectively and efficiently in a matter of days."
Dell's EqualLogic storage solutions deliver the benefits of consolidated networked storage in a self-managing, iSCSI storage area network that is affordable and easy-to-use, regardless of scale. As a result, a growing number of organizations use Dell EqualLogic systems as storage solutions in virtualized server environments. Even though modern systems like Dell EqualLogic include replication and backup, these technologies still use disks, which are vulnerable to physical failures. Moreover, 40 percent of data loss is a result of human error, against which even the most failsafe system can struggle to protect.
"To develop this capability, our engineers extensively researched the file system, which includes a patented page-based volume management system," said Pederson. "These multiple layers of complexity make recovery from proprietary systems time-consuming. Now that Kroll Ontrack has developed this capability for Dell EqualLogic systems, as it has done for many types of storage solutions previously, it can offer unequalled rapid recovery services for this hardware architecture.
Specifically, Kroll Ontrack engineers built proprietary tools that can emulate the Dell disk controller while extracting as much data as possible from disks with logical errors, bad sectors and many other error types. These tools replace the hardware and controller modules in an EqualLogic system and allow Kroll Ontrack engineers to work around disk corruption, missing drives and any other errors that may have caused problems for the original system.
Ultimately, this new capability enables Kroll Ontrack to perform in-lab recoveries without removing anything but the affected physical disks from the client's premises. Functional parts of the file system can be left operational while data is recovered from faulty disks. Even remote data recoveries are possible under certain circumstances. This translates to less downtime for the client and a quick return of mission-critical data.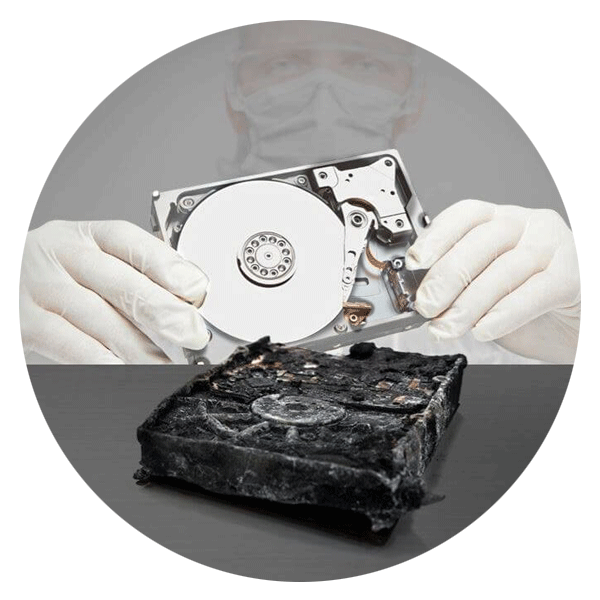 Call for Immediate Assistance!
---