Data Recovery |Smart TV| Ontrack blog
Monday, June 10, 2019 by Michael Anderson
Can you recover data from a Smart TV?
Since its invention in 2008, Smart TV's has become a staple in many households. Giant screens and the highest definition for viewing have become almost secondary features to the connectivity of the Smart TV- similar to call quality on smartphones.
With their technology improving every year, a Smart TV can now replace the function of a computer. You can now use YouTube, Facebook and Skype on more than just your mobile device or laptop. Most significantly, video-on-demand is no longer dependent on TV stations - you can compile your own program. The HbbTV format (Hybrid Broadcast Broadband TV) has become the standard worldwide.
previously stored videos, pictures and music on a NAS connected to their home network, in order to view or listen to them on all connected devices. Now, you can also view movies on a Smart TV - almost like having an in-home movie theater. You can also stream movies with faster internet connections, which makes the storage of movies on an external hard drive unnecessary.
With the Good Comes the Bad
However, there are some disadvantages that come with a Smart TV. Not only is data received, but also sent to manufacturers and broadcast stations. In addition, privacy issues are a possibility, as the microphone and webcam in a Smart TV can be manipulated by third parties. If you want to record programs, you need an external storage device, like a USB hard drive or a digital TV recorder. In some cases, the connected USB hard drive is set to a format unique to the manufacturer who created it, and content stored on it is no longer easily accessible. Manufacturers have their own Linux-like operating systems, so that direct playback is not possible on Windows or Apple devices. The same applies to the hard drive recorders. In most cases, movie files have to be converted into common formats, in order to view them on other devices like a tablet or laptop.
Lost Smart TV Data? Here's What to Do
If the connected hard drive or recorder with important files suffers a fall and loses its data, there is no easy way to restore the data on your own. In order to do this, experience with Linux is needed to be able to dig deep into the file system.
If you have suffered a loss of data on an (internal or external) TV or hard drive recorder and do not wish to depart with the content, do not connect your hard drive to a PC as the PC will try to format it in order to gain access.
In a situation like this, it is better to get in contact with a professional data recovery service provider like Ontrack.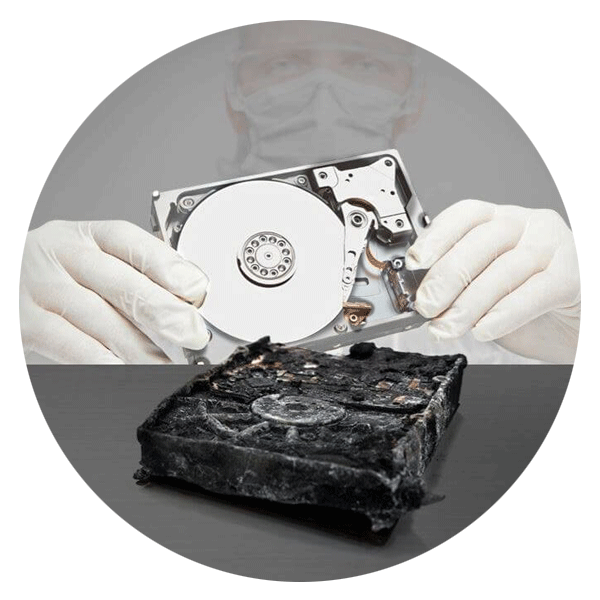 Call for Immediate Assistance!
---