Monday, August 29, 2022 by Tim Black
Disaster recovery plans should be an essential part of every organization. In this blog, we give you steps to follow to ensure you have one in place.
---
Thursday, July 9, 2020 by The Data Experts
Computer users and many experts often consider lost data permanently destroyed, with no hope of recovery. Information about lost data can be complex, inconsistent or inaccurate, so it's not surprising that data loss and data recovery are some of the most confusing and misunderstood concepts.
---
Monday, April 1, 2019 by Michael Nuncic
Ontrack conducted a global World Back Up Day survey to investigate how individuals protect themselves from data loss.
---
Monday, January 14, 2019 by Michael Nuncic
The results from a recent Ontrack study showed that many IT departments are massively overloaded, which can lead to disruptions and data loss. With 77% of the respondents in the study describing themselves as overloaded, it is no wonder that 84% of companies report that they have experienced data loss due to avoidable errors.
---
Thursday, January 3, 2019 by Michael Nuncic
2018 was a good year for Ontrack, with the company successfully accomplishing data recovery from a large number of jobs where its competitors failed. But, don't think that every data recovery was straightforward. In order to showcase the types of situations Ontrack dealt with last year, below are 5 of its most memorable data recovery projects of 2018.
---
Thursday, December 27, 2018 by Michael Nuncic
In this blog, we explore a recent study that was conducted in regards to the relationship between stress and data loss.
---
Monday, July 10, 2017 by Michael Nuncic
Over the years, we have noticed a trend of increased data loss during the summer months. Extreme heat and summer storms are often the culprits behind these losses. We have put together some helpful tips to avoid summer data loss.
---
Thursday, June 29, 2017 by Michael Nuncic
Virtualization is still a major issue when it comes to a company's IT infrastructure, leading to countless incidents of data loss. As the technology matures, the benefits remain the same: lower hardware costs, lower energy consumption and less administrative work hours for maintaining the guest operating systems and applications.
---
Thursday, September 29, 2016 by Milagros Gamero
In the first part of this article we covered the storage systems architectures, now we want do give some insights on how to cope with system failures and data loss.
---
Monday, January 14, 2013 by David Logue
This post is a continuation of the series on Solid State Drives (SSDs) and their role in enterprise storage. In the first post, I discussed the differences between traditional HDDs and SSDs. In the second post, I looked at the challenges associated with data destruction and asset disposal.
---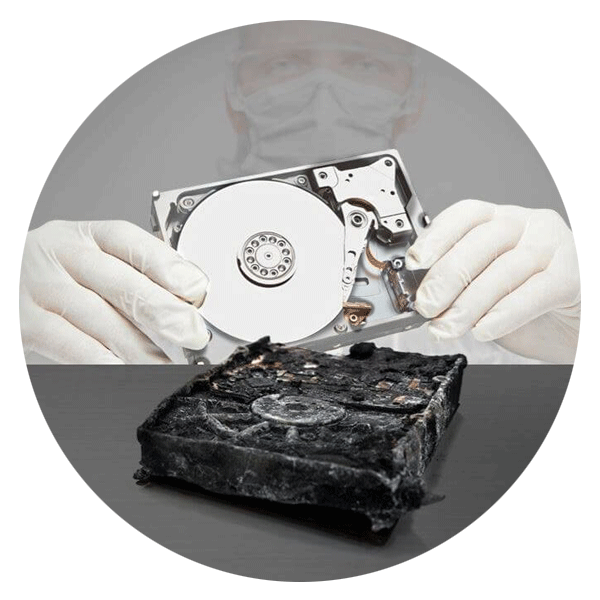 Call for Immediate Assistance!
---