Monday, March 28, 2022 by Ontrack Team
Our experienced team of engineers will always do what they can to recover the data you need if something does goes wrong. There are a few factors which affect our chances of recovering data from a device - learn more!
---
Monday, March 28, 2022 by Ontrack Team
Our expert team here at Ontrack will always give you an accurate and transparent cost for recovering your data once they've been able to inspect your device. But until then, what is the cost of data recovery?
---
Monday, November 1, 2021 by Ontrack Team
The complex nature of IBM Storwize's virtual RAID data storage system has become notorious in the data recovery industry over the years. So, when a client called on Ontrack's engineers to restore 120 damaged hard drives within an IBM SVC Storwize v7000 system they had quite the challenge ahead of them…especially since there was no backup data to help with restoration efforts.
---
Thursday, October 28, 2021 by Ontrack Team
This is the finale of Ontrack's Data Recovery 101 training series, a collection of blog posts designed to help identify device failures and data loss scenarios that may need professional data recovery service.
---
Thursday, February 27, 2020 by Pierre Pommier
With 2020 now in full swing, we thought we would take a quick look back at some of the most memorable data recovery projects we saw over the course of 2019.
---
Friday, July 12, 2019 by Michael Nuncic
In most cases, you only get one chance for data recovery. It is essential that you choose a company that is an expert in the field. Find out what to look out for.
---
Thursday, May 2, 2019 by Michael Nuncic
Take a look at our useful guide to find out what a head crash is and how Ontrack provided a solution for a customer who experienced it recently for her business.
---
Wednesday, December 19, 2018 by Michael Nuncic
A couple of days ago, our service team in Germany received an email from a customer that showed there is still a long way to go in regards to educating people about data recovery.
---
Friday, May 11, 2018 by Michael Nuncic
See for yourself what data losses our experts encountered last year due natural disasters and "normal" every day use.
---
Wednesday, March 14, 2018 by Philipp Lohberg
There are big differences between the data recovery specialist and the computer forensics professions, but there are many things in common. Both look for data that cannot be retrieved because of an accident or by a person's own initiative.
---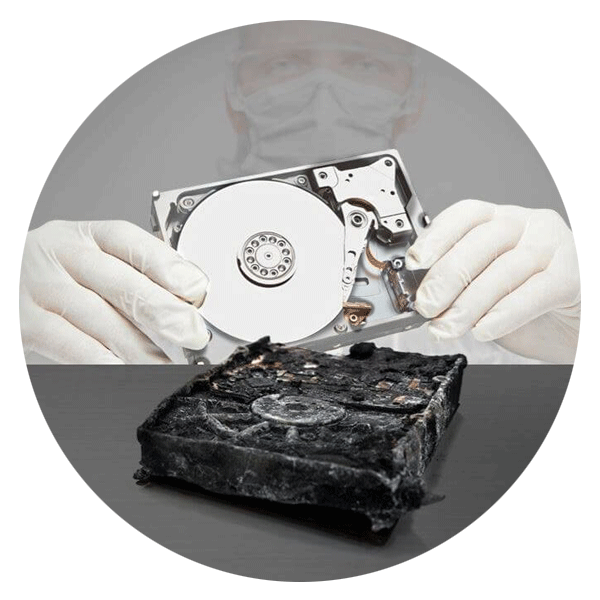 Call for Immediate Assistance!
---