Monday, September 19, 2022 by Tim Black
In this article, we investigate what may be causing your hard drive clicking sound and provide some practical fixes you can try yourself.
---
Friday, September 9, 2022 by Tim Black
A ransomware attack is one of the biggest threats facing online users. In this article, we explore what happens during a ransomware attack, and the steps you need to take to secure your organization in the aftermath.
---
Thursday, September 8, 2022 by Shaun Stockman
In this article, we share some practical advice on how to troubleshoot and fix your Mackbook Air or Macbook Pro when it's refusing to turn on, and how to recover any data you fear may be lost.
---
Wednesday, August 24, 2022 by Tom Nevin
In this article, we take a look at the computing world's arch nemesis – the 'blue screen of death'. But is it as bad as you think? Here we share how the BSOD can actually help you get back online quicker.
---
Monday, March 28, 2022 by Ontrack Team
Our experienced team of engineers will always do what they can to recover the data you need if something does goes wrong. There are a few factors which affect our chances of recovering data from a device - learn more!
---
Monday, March 28, 2022 by Ontrack Team
Our expert team here at Ontrack will always give you an accurate and transparent cost for recovering your data once they've been able to inspect your device. But until then, what is the cost of data recovery?
---
Thursday, October 28, 2021 by Ontrack Team
This is the finale of Ontrack's Data Recovery 101 training series, a collection of blog posts designed to help identify device failures and data loss scenarios that may need professional data recovery service.
---
Thursday, February 27, 2020 by Pierre Pommier
With 2020 now in full swing, we thought we would take a quick look back at some of the most memorable data recovery projects we saw over the course of 2019.
---
Friday, July 12, 2019 by Michael Nuncic
In most cases, you only get one chance for data recovery. It is essential that you choose a company that is an expert in the field. Find out what to look out for.
---
Thursday, May 2, 2019 by Michael Nuncic
Take a look at our useful guide to find out what a head crash is and how Ontrack provided a solution for a customer who experienced it recently for her business.
---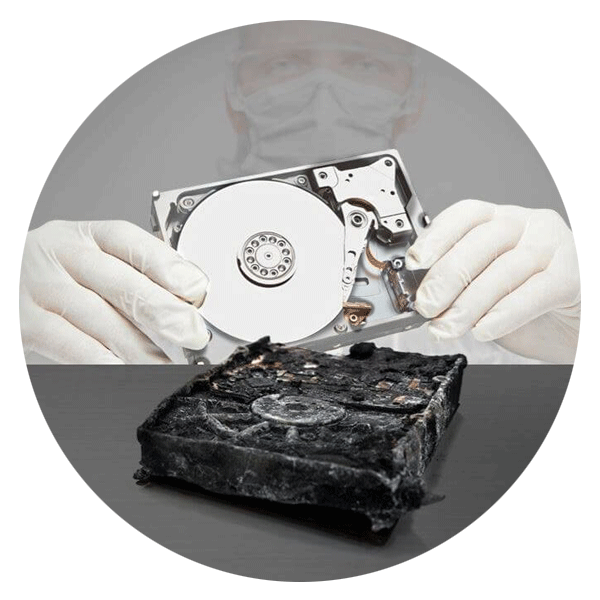 Call for Immediate Assistance!
---