Ontrack Helps Companies Manage Legacy Tape Archives (Pt. 2)
Tuesday, November 29, 2016 by Michael Nuncic

Two weeks ago we showcased two case studies about Ontrack clients who are currently using Ontrack® DataAdvisor™ to solve their tape management needs. This time we want to highlight a case from the south hemisphere.
The Asia Pacific (APJ) division of a large corporate client uses Ontrack® DataAdvisor™ to consolidate snapshot data and full backups on tape
As part of an IT services consolidation process of the APJ division, the client decided to switch from data centers managed by an MSP to Microsoft's Azure Cloud. To accomplish this goal, the company searched for an easy-to-use and cost-effective solution that could manage all the legacy data stored on various tape formats and consolidate them in one place.
The client's tapes were subject to a long retention period and included formats spanning from the last three decades. The cartridge types included DAT, DDS, DLT and LTO. The backup agents also varied and IBM TSM, ArcServe and HP DataProtector had been used to write data to the tapes. Data being backed up at the large data centers was found to be layered to aid the speed of the backup process. After undergoing an analysis it was discovered that some of the written tape media was reporting up to three separate layers of backup.
In short, the company needed a solution that was able to ingest catalog files from different tape backup agents and display everything in a single web based portal. And that's what the Ontrack solution delivered:
Once collected, the catalogs were then consolidated into the Ontrack DataAdvisor format before being displayed in the web portal. And when a restore of tape backups containing numerous layers is now demanded by the client, Ontrack's tape experts bring in all of their expertise. In the cases where the tapes contain iSCSI snapshots, Ontrack uses its proprietary data recovery tools to extract the native files.
So whether the demanded data is layered or not – when a restore request within the corporation or a legal inquiry comes to the client's IT department – they are now able to locate the legacy data in a few minutes within the web-based portal and can send restore requests.
Ontrack® DataAdvisor™ makes the tape legacy management easier and can reduce costs, too!
The list of successful Ontrack DataAdvisor cases goes on and on. These projects clearly show the broad range of reasons to use Ontrack´s tape catalog solution: For decommissioning old hardware, consolidating several different tape backup solutions and formats, changing to a new IT service provider and so on. But what makes Ontrack´s solution unique, is that saves a massive amount of costs and resources.
As in the last case of the Asian Pacific department of a large corporation, the customer had considered staying with the MSP to facilitate the restore requests, but this involved the licensing and maintenance of obsolete software and hardware products and the cost of administrating these environments. Restoring large quantities of tape for storage in a new cloud solution would have also been cost prohibitive. The client could have been spending more than $250,000 per year to administer their legacy tapes, instead they will be saving up to 90% of the costs by using Ontrack's services and portal solution. And that's something worth considering, isn't it?
Picture copyright: Ontrack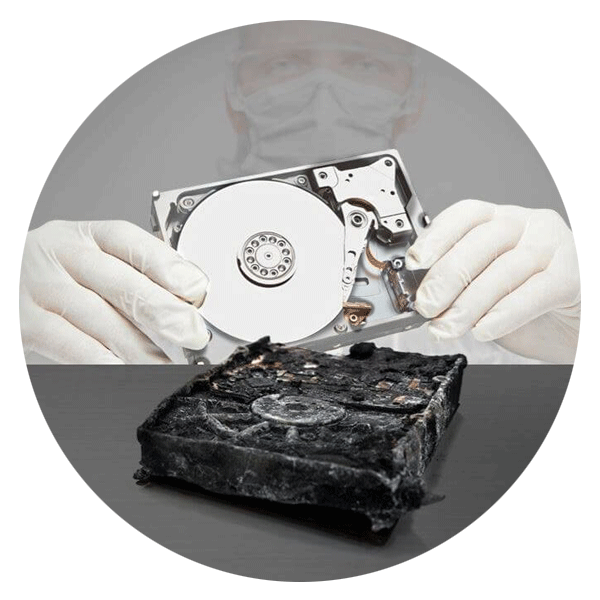 Call for Immediate Assistance!
---