Unexpected Data Recovery on Uncommon Devices
Tuesday, December 1, 2015 by Jennifer Duits
In the last couple of years we have been hearing more and more about "The Internet of Things," but what most people don't talk about is how many devices in our lives which create and store data. Yes, we have laptops, desktops, tablets, smartphones and now even watches that store data, but there is more. Kroll Ontrack sees a variety of different devices every day, but some of the uncommon devices are the most memorable.
What about your car? Most have heard about the indestructible black box carried by all airplanes, but did you know that cars now have them too? It started back in 1994 with manufacturers like Cadillac, Buick, Chevrolet and Pontiac opting to place black boxes in their cars. In September of 2014, the US government mandated that every new vehicle must have one installed.1 Information is collected and used from these black boxes in accident investigations. When that data is needed, but inaccessible, the experts in data recovery are called in.
How about a tracking device on an animal? Florida panthers are becoming increasingly rare and biologists are using tracking collars to determine preferred habitat, home range size, birth rates and causes of death.2 The Florida Fish and Wildlife Conservation Commission are currently tracking only 30 panthers at this time, so when a collar was found without the panther there was a great cause for alarm. Unfortunately, they were unable to access the data on the collar due to damage. The collar was sent to us for recovery.
Can your gaming system data be used in a lawsuit? One of our uncommon recoveries was from a device that most people know to store data, a gaming system. Although a gaming system is commonly known to store data, but who would send one in for data recovery? The gaming system was a part of a lawsuit. Like most cases which involve legal ramifications, we are not let in on the details of the exact case. We are only alerted if the evidence needs to be presented in court because that requires a specific level of information to be collected in order to be legally sound. In this case, we were able to assist.
What about the tape from an old answering machine? The answering machines used prior to the widespread adoption of digital voicemail collected messages for us, but is the data they hold valuable enough to warrant data recovery? For one of our clients the answer is yes. We were called in to recover the last voicemail from Grandma on an answering machine tape. Sentimental memories hold great value in our lives and we were honored to be able to help preserve this memory for our client.
How about the data from a seismic monitor? Those in an area in which the probability of an earthquake is high, know the importance of monitoring seismic data. The data collected is used to not only monitor the length and severity of an earthquake, but it also helps in monitoring how buildings and other structures withstand it. They can use this data to improve construction of structures so that they are able to withstand future quakes.3 Kroll Ontrack was called in to recover tapes from one of these monitoring system so that they had the important data needed to make these important decision.
As you go throughout your day today, think about all of the devices you use which collect data and how important is that data to you?
USA Today: "Your car's hidden 'black box' and how to keep it private" http://www.usatoday.com/story/tech/columnist/komando/2014/12/26/keep-your-car-black-box-private/20609035/
(Image and information)Florida Panther National Wildlife Refuge: http://www.fws.gov/refuge/florida_panther/wah/panther.html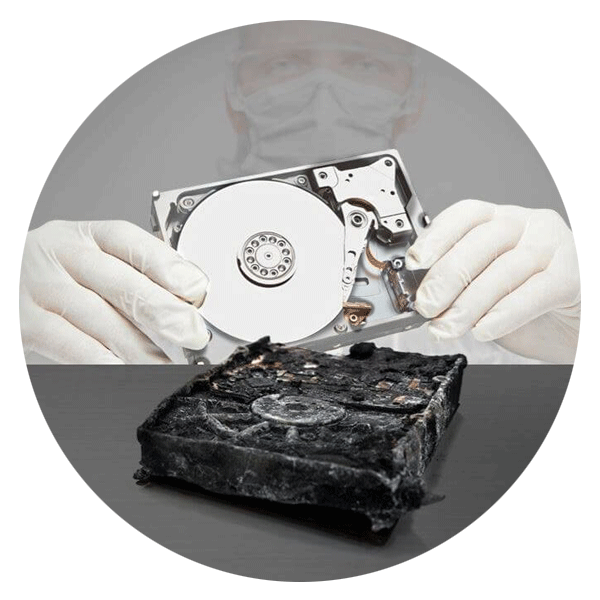 Call for Immediate Assistance!
---